Reading Time:
4
minutes
Extended Stay Hotels On The Rise!
In last week's post, we discussed the popular U.S. hotel brands according to pipeline quantity. The second most popular brand in the U.S. is an extended stay hotel, Home2 Suites by Hilton. With more people staying in extended stay hotels than ever before, we wanted to explore this sector of the industry.
Extended stay hotels are most distinguished by having a kitchenette in each guestroom. This type of lodging was traditionally designed for longer term stays and typically targeted long-term business travelers, construction crews, and seasonal vacationers with stays of five consecutive nights or more.  However, the ways in which people are using these types of hotels is changing and many guests, including families, will target these brands for much shorter stays.
When those in the industry discuss extended stay brands – they are typically referring to the ones listed below.  Our team currently has all of these flags in different phases of design and construction across the U.S.
Currently five of these extended stay brands alone make up over 20% of the total U.S. hotel pipeline. (Pipeline is defined by projects in planning or construction) We've listed these below.
According to recent reports from Lodging Econometrics (LE), there are 1,295 active extended-stay projects in the U.S and demand for extended-stay rooms has accelerated almost every quarter for the last two years. See below chart documenting this growth.
There are currently 322 extended stay hotel projects forecasted to open in 2018 with even higher project openings forecasted for 2019. Our team is excited to be a part of this growing trend and looks forward to leveraging this experience to provide added value to our clients as they continue to develop these types of properties.
Thank you,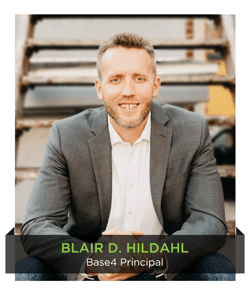 Blair Hildahl
Base4 Principal
608.304.5228
Sources: