Reading Time:
3
minutes
Demand remains strong in most regional markets across the U.S. As a result, the need for housing keeps rising. First-quarter data from RealPage shows historically unprecedented demand, occupancy, and rents in the multifamily market. What is the forecast for the Housing Market? Read on!
Renters leased 700,000 additional apartments last year, more than doubling the five-year average.
The multifamily market set a record four-quarter absorption total of 695,100 units in Q1 2022. Absorption totaled 96,500 units, the highest Q1 total since 2000.
New construction deliveries of 66,400 units in Q1 brought the four-quarter total to 292,500, the highest amount since 1987.
Multifamily investment volume in Q1 increased by 56% year-over-year to $63 billion, the strongest first quarter on record.
Here are three key trends feeding the rental market and fueling rent growth:
A surge in household formation: A record 700,000 apartment units were leased-up in the 12 months through Q1, just in large apartment communities.
Record-high occupancy: Despite apartment deliveries hitting record-high levels, the 700,000 units leased far exceeded the more than 335,000 new units delivered in the 12 months through Q1.
Rising incomes: Rising incomes also support rent growth. Among renters who signed new leases, household incomes rose 10% year-over-year as of April 2022, which has helped renters keep pace with the 14% year-over-year average increases in asking rents.
More than $300 billion worth of apartment assets traded hands in 2021, a record amount by far. Many investors are taking advantage of fast-growing tertiary markets and value-add projects, where rents have plenty of room to grow.
BASE4 | All Services In-House
Conventional thinking only increases costs, schedules, and waste. "Business as usual" is no longer good enough. We help developers, general contractors, and factories find better ways to build through innovative technology, forward-thinking design, and offsite manufacturing.
BASE4 has a product-centered approach using 100% Revit design. We perform all services in-house, including architecture, structural engineering, MEP engineering, interior design, 3D BIM visualization, and construction administration. We have over 200 engineers, architects, and designers ready to move your projects through to completion—with fewer coordination errors and faster speed.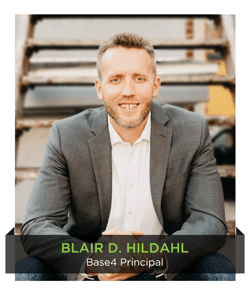 Thank you,
Blair Hildahl
BASE4 Principal
608.304.5228
BlairH@base-4.com


Source:
1. https://www.cbre.com/en/insights/figures
2. https://www.realestateconsulting.com/the-light-apartment-demand-doubles-in-household-boom/