Reading Time:
2
minutes
If you are building a new hotel… congratulations! Now it's time to obtain your building permit from city authorities. Everyone in hotel construction is aware of the complications involved in the permitting process. Consuming both your time and money—permitting gets complex as project details increase.
That's when a permit expeditor can help! As the name suggests, a permit expeditor accelerates the permitting process by working among the city, state, and departmental officials and ownership team.
 
What Do They Do?
Right from the start, a permit expeditor takes care of all documents, payables, and approvals.
They gather data on the project, analyze it to ensure local jurisdiction compliance, and stay on top of the project at every stage.
They can also be present at city meetings to represent your project during hearings.
Generally, a permit expediting company non-exclusively works with the owner's architect and contractor to review documents and advise on code compliance.
Why Hire A Permit Expeditor?
The following are key benefits:
Fast-tracked Timeline: Permit expeditors obtain permits as their only goal, which means they have extensive knowledge about the process and local scenario. They foresee where things may go wrong and advise architects and owners about possible solutions. By knowing exactly which documents are needed, expeditors save you valuable time and—ultimately—help get your hotel off the ground faster.
Money Savings: For a nominal service fee, the permit expeditors eliminate the likelihood of code violations and documentation mishaps that often result in additional financial obligations.
Relationships with Officials: With years of experience, permit expeditors are generally on good terms with all the jurisdictional decision-makers. Having a familiar face around never hurts! 
Presence: Permit expeditors act as an extension of your team and allow your project crew to focus on the job's main tasks.
At Base4, we have firsthand experience working with permit expeditors. If you wish to know more, do not hesitate to reach out!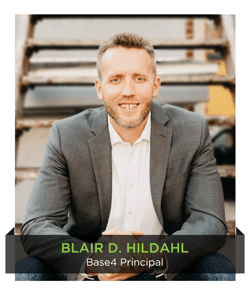 Thank you,
Blair Hildahl
Base4 Principal
608.304.5228