Reading Time:
2
minutes
What are the most popular brands and where are they being built?
According to a recent Lodging Econometrics report, the world hotel construction market is growing 8% year over year. The U.S market has played a big role in this growth. Here are the top 5 cities in the U.S. with the highest hotel construction:
New York – 181 Projects/30,225 Rooms
Houston – 148 Projects/16,398 Rooms
Dallas – 143 Projects/17,580 Rooms
Nashville – 124 Projects/16,699 Rooms
Los Angeles – 112 Projects/16,780 Rooms
The below graph shows the most popular US franchises as defined by rooms in pipeline as of November 1. (Pipeline includes projects in planning and construction.) As you can see, these top 6 brands make up over 36% of the overall pipeline. This is significant considering there are well over 100 different brands currently being built in the US.
Brands are organized by chain scales based on the previous year's Average Daily Rate (ADR) of the brand globally. Currently, two chain scales lead the pack for most projects under construction. These are Upper Midscale (2,066 projects) and Upscale (1,274 projects). Here are the top 4 brands by pipeline for both these chain scales.
Our team currently has all of the brands above in various stages of design as well as many projects in the cities noted above, including over 10 projects in greater Nashville alone. We look forward to leveraging this experience to bring added value to your next project!
Thank you,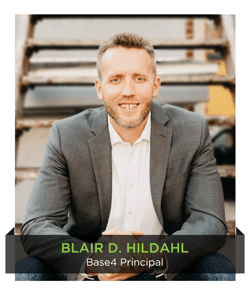 Blair Hildahl
Base4 Principal
608.304.5228
Sources: