Reading Time:
3
minutes
Over ten years ago, four partners launched BASE4 as a technology firm in the AE space. Right from the start, we understood the need for disruption in the AEC industry and need to attract the next generation of young, vibrant leaders to the field. To accomplish these goals, we infused technology into all of our processes and transformed building design into a product—not a service.
We committed to developing our team first, knowing that outstanding products and processes would follow. Over time, the team learned from one another and perfected their skills—and became our greatest asset.
With our unmatched training methods, values-based leadership, and dedication to disrupting the archaic process of the AEC industry, we hope to inspire the next generation of construction leaders. As a natural next step to this important goal, we proudly introduce BASE4's next invention: STONEPILE CONSTRUCTION COLLEGE
STONEPILE CONSTRUCTION COLLEGE is a new institution of higher education that marries two industries ripe for disruption: Higher Education and Construction. The 1.3 trillion-dollar construction field currently lacks a robust team of leaders to innovate and build for tomorrow. The shortage of skilled leaders in this industry is a national crisis. Yet, the field cannot attract enough bright leaders because the students of today want to go to college, leaving many of the typically technical trades lacking new leadership.
STONEPILE provides three degreed programs:
Just like BASE4, STONEPILE students enjoy an online and innovative experience, giving them marketable construction and leadership skills while earning an AAS, BAS, or MAS degree.
Since our soft release, we already have received considerable interest in corporate partnerships with General Contractors across the United States. If this is something you'd like to discuss please contact [email protected].
Class begins on September 1, 2020. Enrolling now!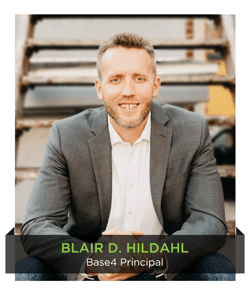 Thank you,
Blair Hildahl
BASE4 Principal
608.304.5228
[email protected]