Reading Time:
3
minutes
Nearly 90% of GCs are experiencing project delays! Supply chain problems, labor shortages, and permitting delays make it nearly impossible to build. In addition, building materials prices continue to soar.
Photo created by bearfotos – www.freepik.com
Many construction materials and commodities are seeing double digit year-over-year cost increases with steel and diesel experiencing some of the largest gains at nearly 75% and 58%.1 Building materials prices are up 20.3% year-over-year and have climbed by 28.7% since January 2020.1
A whopping 89% of builders have construction delays that are hampering homebuilding as the nation's housing demand surges.
Here are the stats2:
92% of projects were repriced (up 25% on average) within the last 3 months.
85% of builders reported delays in both starts and permitting.
55% reported that labor costs increased more than expected.
Builders are seeing a 45% increase in lumber prices over the past three months.
Did you know: Permitting for modular has its own unique process, and state-permitted prefab items can help expedite projects through local approval and inspection processes.
What can be done?
The material reprices cannot be controlled, but you can utilize prefab to avoid the labor shortages onsite and to work around schedule delays and save time!
Here is how prefab helps you get to opening faster!
It's ideal to work with a firm that can design FAST, understands today's supply chain challenges, and retains a vast network of go-to vendors for quick solutions.
BASE4 is here to help!
We understand the market and are committed to helping developers and GCs navigate these tough times. We believe in a PRODUCT mindset—bringing standardization and manufacturing principles to the AEC industry. We work with developers and general contractors to rethink traditional building methods by infusing innovative technology, forward-thinking design, and offsite manufacturing principles to build projects CHEAPER and FASTER!
Footage Courtesy of Outlier Construction Company and Cannon Management.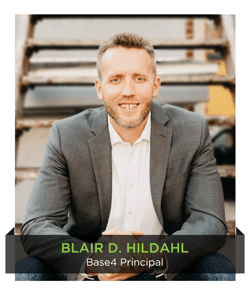 Thank you,
Blair Hildahl
BASE4 Principal
608.304.5228
BlairH@base-4.com


Source:
1. https://www.globest.com/2022/04/01/multifamily-construction-deals-reprice-amid-ongoing-delays/