Reading Time:
3
minutes
The pandemic shook up how we live and boosted migration from the cities to the suburbs. Therefore, the multifamily market is set to drastically improve in 2021. But how can you build apartments and mitigate rising construction costs?
After several months of shelter-in-place orders, the desire to have more space and the potential for more people to work remotely are likely two of the factors contributing to the popularity of the burbs.
~ Javier Vivas, Director of Economic Research for Realtor.com
Why smaller cities and suburbs are gaining ground
The allure of suburbia is primarily affordability, but the pandemic may have accelerated the move outside cities.
Here's why:
People feel the increased health risk of living in densely populated locations
The restaurants and entertainment appeal of the big cities have been shut down
Renters want more space for less money
Source: https://www.mymove.com/moving/covid-19/coronavirus-moving-trends/
Where's everyone going?
Last year saw a 48.7% increase of movers leaving New York City compared to 2019. Of the top 20 suburbs for new apartment deliveries, eight are in Texas, with the Dallas metro area accounting for the most. Here are the top 10 destinations for movers:
Katy, TX
Richmond, TX
Frisco, TX
East Hampton, NY
Georgetown, TX
Leander, TX
Cypress, TX
Cumming, GA
Riverview, FL
Meridian, ID
*Opportunities for multifamily housing development will be strongest in the Class B assets in suburban locations with the Midwest and Southeast regions projected to achieve the highest expected revenues this year.
What does this mean for Developers?
As the demand for suburban multifamily dwellings rises, renters want lower-priced leases than they had in urban locations. Therefore, developers must figure out how to build cheaper in these suburban locations.
Industrialized construction is the solution to building cheaper and faster than ever before.
As you target growing markets, you need to think smart about keeping construction costs down. You can build affordably with our methods—Prefab, Industrialized Construction (IC), and more! Now's the time to harness the power of IC in these newly burgeoning markets!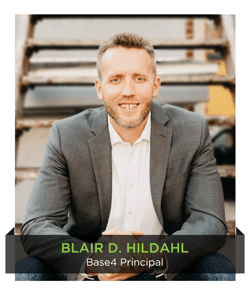 Thank you,
Blair Hildahl
BASE4 Principal
608.304.5228
BlairH@base-4.com


Source:
1. https://www.greystone.com/insights/impact-of-the-urban-exodus-due-to-covid-19/
2. https://www.mymove.com/moving/covid-19/coronavirus-moving-trends/