Reading Time:
4
minutes
2020 was a tough year for the Commercial Real Estate (CRE) sector with Office, Retail, and Hotel capital markets getting hit especially hard. However, there is some good news—today I want to tell you about the opportunities for 2021!
Yardi Improves Their Forecast for 2021 Supply


Source: Yardi Matrix
Several weeks ago, CBRE and Yardi Matrix released their 2021 US Real Estate Market Outlooks. The Multifamily sector survived 2020 better than most other sectors with market declines far less than in previous recessions. CBRE forecasts a return to pre-COVID vacancy levels and a 6% increase in net effective rents next year, and Yardi updated their 2021 forecast to show a much more positive outlook for new products. This is all great news for those in the multifamily space!
Multifamily developers should consider these reasons to build:
Class B Apartments remain strong: According to CBRE, these assets should continue to outperform in 2021 with low vacancy and steady rent growth.
A Suburban Focus: It's no surprise that COVID created a great migration from urban centers to the suburbs as people worked remotely and had a desire for space. Because of this, CBRE forecasts that suburban markets will drive the sector's growth in 2021 while urban submarkets will lag behind.
Midwest & Southeast Region Emphasis: Suburban properties in the Midwest and Southeast regions have been named as the best opportunities for reaching revenue goals. Also, Phoenix, Dallas, and Denver have all been identified as strong performing markets in 2021.
Interest Rates will Remain Low: CBRE forecasts a continuation of low-interest rates well into 2021, which will spur investment.
We Love Hearing Great News for the Sector!
The Multifamily sector is forecasted for significant growth in 2021, and multifamily investors will be active.
CBRE predicts multifamily investment to increase to $148 billion in 2021—a 33% gain over the 2020 estimate of $111 billion!

So, How Can I Get in on the Growth?
You might be asking, with construction costs so high, how can I build apartments cheaper and be part of the expansion? That's what BASE4 loves to help you figure out! We are helping multifamily developers across the country rethink the way buildings get built, so proformas are strong regardless of proposed rent increases.
Wonder how we keep innovating? Check out STONEPILE Construction College—our higher education solution for today's emerging construction leaders. Enrolling now for our January 2021 start date!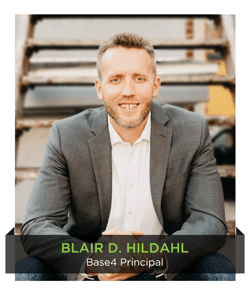 Thank you,
Blair Hildahl
BASE4 Principal
608.304.5228
BlairH@base-4.com


Sources:
1. https://www.probuilder.com/luxury-buyers-go-all-surging-high-price-home-sales?oly_enc_id=2004E0467178J6W
2. https://www.cbre.us/research-and-reports/2021-US-Real-Estate-Market-Outlook-Multifamily