Reading Time:
2
minutes
Hotel Wood Framing Costs Decline
Last November, I reported a price increase in the U.S. softwood lumber market. When costs historically crossed the $600/1000ft board price earlier this year, hoteliers and developers grew increasingly concerned.
Since June, however, the market has experienced a decline (see the graph below).
In the wake of these turning tides, I present the following points for hoteliers to consider:
Why the Market Increase?
In 2017, the U.S. announced an average 20% tariff (anti-dumping and anti-subsidy) on lumber imports from Canada (28% in 2017).
Wildfires in the softwood lumber goldmine British Columbia further broadened the demand-supply gap.
Why the Market Decrease?
Due to decreased demand and excess inventories, sawmills reduced prices this past labor day.
Some experts suggest that the prices could continue to fall for the next few years **
The changing trends in the framing lumber market have become a concern among hoteliers. It is more important than ever to optimize resources and reduce overall costs. Get in touch with me to explore new possibilities for your next project.  
Thank you,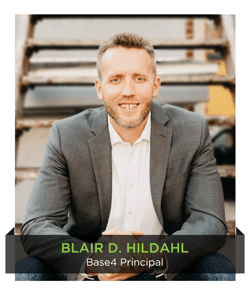 Blair Hildahl
Base4 Principal
608.304.5228
Source: *  https://madisonsreport.com/2018/08/08/softwood-lumber-market-settles-down-prices-drop-further/ ** https://www.marketwatch.com/story/record-prices-for-lumber-arent-built-to-last-2018-05-1