Reading Time:
3
minutes
Evaluate Your Construction Options To Reduce Project Costs
I received some great feedback from our readers on our recent Rising Lumber Costs newsletter. We had lots of intriguing questions and wanted to continue this dialogue by sharing some similar information about pricing trends for CMU (Block) and Hollow Core Plank construction.
I'd like to start by sharing some relevant data to help clarify overall picture. Our team designed three Holiday Inn Express hotel projects in the same geographical region for the same developer and GC using the same construction type (Block & Plank). The owners were kind enough to share the construction cost data on these projects, so we could better communicate the market trends we are seeing in numbers.
As you can see from the above chart in just 12 short months the cost has increased nearly $8,000 per key for the exact same hotel and construction type. (It's worth noting that a higher key count is more efficient and will help drive down the cost/key so this represents part of the reason we are seeing such a large increase.)
So why are we seeing the increases?  Although increased labor cost is a large part of this, increases in material prices are also driving this. Hollow core plank data is not as readily available, but there are some key figures from the CMU/Block industry which we can share:
From the 2007 market collapse demand for block remained low till 2013.
Since 2013 demand for bricks, blocks and pavers has been rising yearly at around 8.8% in the U.S.
Spending on structural block is projected to reach $3.7 billion in 2018, a 7.9% annual growth.
See below for a history of the concrete block pricing index over the last 7 years. You will notice the strong spike in 2017 at the end of the graph.
Increasing construction prices are likely not something that are  going away anytime soon. Because of this, it's important you have dialogue with your design team and GC very early on in the design process about the systems you plan to use and the relevant cost implications this will have to your project. Base4 helps developers navigate this ever-changing landscape by evaluating all available options for construction types to find the best fit for pricing, speed and availability.  Contact us now to discuss how we can help your next project stay on budget and schedule.
Thank you,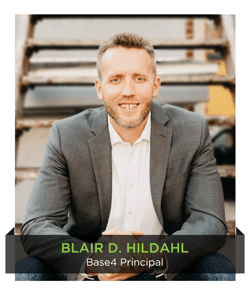 Blair Hildahl
Base4 Principal
608.304.5228
Sources: