Reading Time:
4
minutes
The National Fire Protection Agency (NFPA) has an elaborate code structure to regulate fire safety according to different categories of occupancies. The focus of today's discussion is a code called NFPA 13, which mandates sprinkler regulations. The code requires commercial occupancies, such as hotels and motels, to be fully sprinklered for fire protection.
Our clients often want to know whether less expensive alternatives to NFPA 13 exist. While NFPA 13 is the recommended code, NFPA 13R (for residential occupancies) interests many hoteliers. Below, I describe the reasons for this curiosity about NFPA 13R, and why your hotel must follow NFPA 13.
Key Differences
Why NFPA 13R is Not Allowed for Most Hotels 
NFPA 13R might look lucrative on paper—but in reality, the code does not allow it for most hotels. Consider the following:
Commercial Limitations: Since NFPA 13R is solely for residential occupancy, your hotel cannot have a cafe, restaurant, retail space, or any other commercial outlets. This might also include breakfast areas in the property as some AHJs recognize these as assembly spaces.
Height Limitations: NFPA 13R is not allowed in any buildings greater than four stories.
Building Area: The International Building Code (IBC) puts a cap on the number of stories and maximum square footage based on the building-type of the project.
For typical Type V wood construction, the IBC allows buildings under NFPA 13 to increase the square footage beyond the maximum of 12,000 sqft per floor [See table below]. NFPA 13R does not allow this increase. Bear in mind, this code increase is often required as most hotel prototypes have footprints larger than 12,000 sqft. 
Property Risk: The primary goal of NFPA 13R is to save lives, not property.
NFPA 13: The Pros
The more thorough fire protection standard of NFPA 13 is not only the legitimate code for most hotels but also the most beneficial to its stakeholders. Here's why:
Overall Protection: The goal of NFPA 13 is saving lives as well as the building and its contents. Such protection can avert huge damages and asset loss.
Lower Insurance Rates: With NFPA 13, your hotel may be eligible to get insurance coverage at a reduced rate. To find out if your rates can be reduced, schedule a meeting with an insurance underwriter.
High Success Rate: During large fires, sprinkler systems were operated (91% of the time) and effective (96% of those times). * Since more areas of your hotel are covered with sprinklers, you can be sure about your hotel's protection [See below for how sprinklers provide comprehensive coverage of the space].
Mixed-use Developments: If covered under NFPA 13, your hotel can have commercial outlets such as cafés, restaurants, and retail spaces as per code allowances.
Area Expansion: IBC limits the construction area and height to a maximum.

As noted above, in many instances, architects utilize an exception in the code to circumnavigate the area limitations. It allows a maximum of 200% increase in the square footage when NFPA 13 is in place.

Height Expansion: You can extend the hotel beyond four stories.
The Verdict
While NFPA 13R may seem like a viable and less expensive choice, it is not advisable—either practically or legally. Most hotel brands recognize the legal and practical limitations discussed above and, therefore, will not allow it. You should always go with NFPA 13.
 
In my next newsletter, I will discuss a few exceptions in NFPA 13, which may provide alternatives to sprinklers for some areas of your hotel and bring down the overall cost.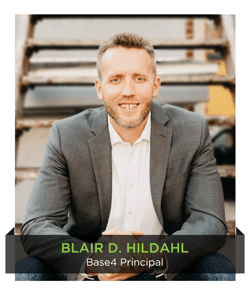 Thank you,
Blair Hildahl
Base4 Principal
608.304.5228