Reading Time:
4
minutes
Demand for building materials remains robust while the world continues to push through the pandemic. However, the lasting effects of the pandemic and the associated mitigation efforts, have impacted the production of materials and equipment through factory slowdowns, factory shutdowns, and quarantines. As a result, equipment and material lead times and cost increases have impacted the construction sector. Are you considering the lead time in your project?
The lead time is the time to deliver material to the construction site after an order has been placed with the supplier.
While material lead times may vary greatly across different regions and supply chains, below are some typical lead times you might expect to see in the US market.
*Lead times may vary based on regional location and changing parameters.
Apart from longer lead times, building materials costs have increased, rising 20.3% year-over-year and 28.7% since 2020. As a result, it is taking a more extended timeframe for the time between ordering materials and their delivery to the project site, a trend affecting nearly all construction materials.
Constant changes in pricing and materials escalation are also direct reflections of the current state markets are in and their direct effects on the AEC industry.
Typical components that can have long lead times include:
Customized cladding and glazing systems
Prefabricated concrete and steel frames
Mechanical and electrical equipment such as transformers, and low- and high-voltage switchgear
Customized items
Construction components that involve long lead times will often require the approval of production drawings before ordering, thereby adding to the lead time and causing further delay. At times, the order cannot be satisfied, leaving a vital component unfulfilled.
BASE4 Helps You Build Faster and Cheaper!
Our team works with developers and general contractors to rethink traditional building methods by infusing innovative technology, forward-thinking design, and offsite manufacturing principles to build projects CHEAPER and FASTER! We at BASE4 believe in a PRODUCT mindset—bringing standardization and manufacturing principles to an outdated system.
We at BASE4 believe in a PRODUCT mindset—bringing standardization and manufacturing principles to an outdated system.
We perform all services in-house, including architecture, structural engineering, MEP engineering, interior design, 3D BIM visualization, and construction administration.
With the product-centered approach, we continually optimize the build process, building faster, cheaper, and more efficiently.
The BASE4 team has worked around the globe, providing a wide range of expertise in quality standards, specifications, and international best practices for design.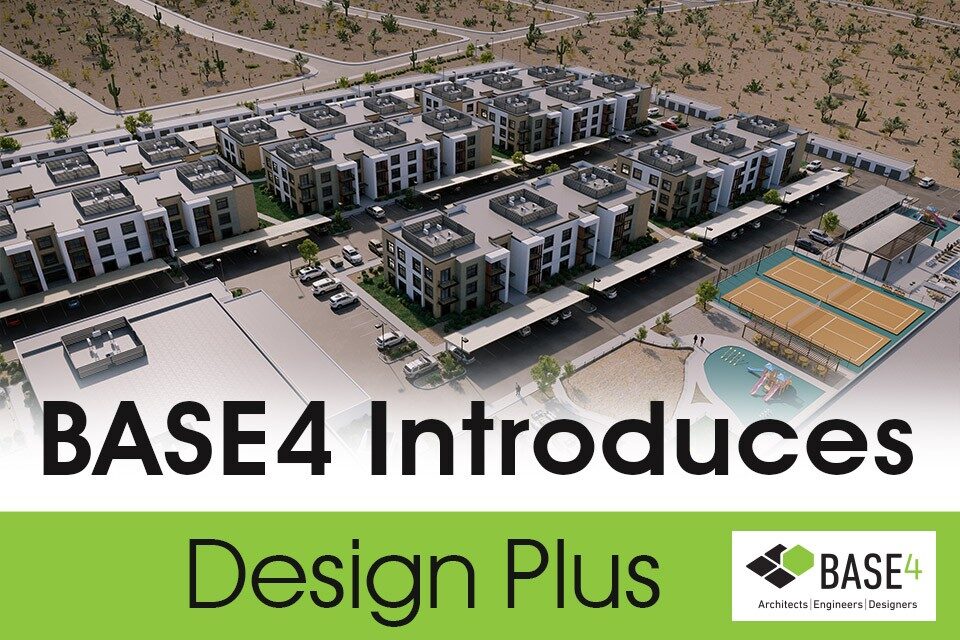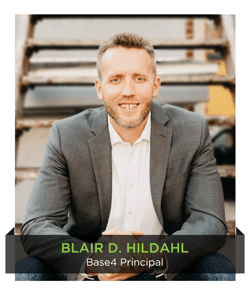 Thank you,
Blair Hildahl
BASE4 Principal
608.304.5228
BlairH@base-4.com