Reading Time:
4
minutes
You keep hearing about how important good amenities are for a successful multifamily development. As a result, developers are putting more thought into outdoor areas, whether a roof, a terrace, or a courtyard. Adding an indoor or outdoor pool is an expensive investment, but is it still one you should consider?
Swimming is the fourth most popular recreational activity in the United States for adults and the most popular activity for children.1
According to research from Multifamily Design+Construction, the top outdoor amenities at multifamily housing developments in 2021 were fire pits (66.1%), lounge areas (64.0%), covered parking (55.3%), rooftop deck/terrace (54.4%), outdoor pool (53.2 %), and walking paths (49.4 %).2
When adding a pool, many design elements need to be considered; below are some:
Site Density and Supporting Utilities: Pools take up space and reduce building efficiency.
Interior and Exterior Additions: A pool area needs additional interior spaces, such as Bathroom/Changing rooms. In addition, splash pools, hot tubs, BBQ spots, and sunbathing patios are commonly included with the pool design.
The Weather. In terms of location and demographic, the more north the project is, the higher the chance that the project will need an indoor or hybrid pool.
Site Layout. Typically, pools should have maximum sun exposure. This means avoiding placing pools on the north side of structures.
Code and Permits. The local health department and other regional departments will review the bathing load and accessibility provisions for pools.
Putting a pool on a property increases demand for your property exponentially and raises its value.
The cost to install an inground pool differs depending on the pool's material, shape, and size. Inground pools cost between $40,000 and $104,000. A pool's price will increase as its size increases. For an inground pool installation, you will need to pay for the pool's shell, rental equipment including a crane, excavation, water, backfill material, plumbing, and pool equipment. Other items to keep in mind when it comes to the cost of a pool are landscaping and permits, which add an extra cost.3
The swimming Pool Market was valued at USD 3,262.63 Million in 2021 and is projected to reach USD 3,876.49 Million by 2030, growing at a CAGR of 1.93% from 2022 to 2030.
Deciding which amenities to provide on your project can come down to factors like the type of community, preferences, climate conditions, and budget. When choosing the right amenities for your multifamily development, BASE4 is here to guide you!
BASE4: All services in-house
Conventional thinking only increases costs, schedules, and waste. "Business as usual" is no longer good enough. We help developers, general contractors, and factories find better ways to build through innovative technology, forward-thinking design, and offsite manufacturing.
BASE4 has a product-centered approach using 100% Revit design. We perform all services in-house, including architecture, structural engineering, MEP engineering, interior design, 3D BIM visualization, and construction administration. We have over 200 engineers, architects, and designers ready to move your projects through to completion—with fewer coordination errors and faster speed.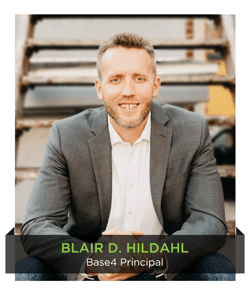 Thank you,
Blair Hildahl
BASE4 Principal
608.304.5228
BlairH@base-4.com


Source:
1. https://www.cdc.gov/healthywater/swimming/swimmers/health_benefits_water_exercise
.html
2. https://www.bdcnetwork.com/top-10-outdoor-amenities-multifamily-housing-developments-2021
3. https://www.forbes.com/advisor/home-improvement/inground-pool-cost/