Reading Time:
3
minutes
With the rise in popularity of multifamily developments, new market trends have disrupted the industry. Pools, playgrounds, and dog parks remain the overall top amenities in communities. But how are renter preferences changing as it relates to in-unit amenities?  Read on!
Shifting the population away from urban areas is still a significant trend in multifamily product development as work from home remains popular. As millennials age, the need for single-family homes will increase, but many of them are content to remain renters for now. As more renters worked from home, they were more willing to pay for specific amenities inside their apartments, such as:
Did you know: Adding smart-home features is just one way to differentiate your multifamily building in a tight market.
Smart home gadgets transform our lifestyle, making them more convenient and accessible. As a result, smart-home technology, including locks, thermostats, and lighting, is an especially attractive feature in rental properties.
Amenities that improve a building's overall safety and security will attract millennials in 2022
BASE4 | Your Multifamily Partners!
Deciding which amenities to provide on your project can come down to factors like the type of community, preferences, climate conditions, and the budget. When it comes to choosing the right amenities for your multifamily development, BASE4 is here to guide you!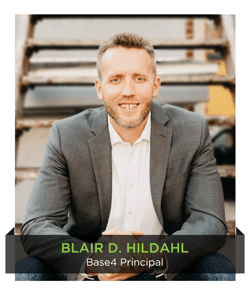 Thank you,
Blair Hildahl
BASE4 Principal
608.304.5228
BlairH@base-4.com



Sources:
1. https://www.wealthmanagement.com/multifamily/how-work-home-has-changed-multifamily-renter-preferences