Reading Time:
4
minutes
Apartment developers are finding ways to adjust existing common spaces and amenities to make residents feel comfortable. In addition, with work-from-home and remote work models being the new norm, multifamily developers are looking to adapt. So, as the end of the year approaches, here's what to include in your next multifamily project!
Apartment amenities are non-essential features that bring added value, luxury, and convenience to residents. Amenities, such as in-unit laundry and patio spaces, make a building or unit unique and marketable.
Attract More Residents
In the Apartment Trends 2021 Amenities article, we stated that current and potential residents want amenities that cater to and cultivate their way of life. Residents are looking for units that offer flexible space that meets the needs of both living and working from home. Eighty-seven percent of residents consider amenities when signing or renewing a lease.
The results from the "2021 Multifamily Amenities Survey" by MULTIFAMILY Design+Construction magazine have shown that most respondents (multifamily developers, apartment operators, architects, and contractors) either modified their amenities, added new ones, implemented service innovations, or took out some amenities from their usual offerings.
Many respondents reported efforts to respond to the skyrocketing work-from-home demand, such as:
In-residence work nooks
Privatized work/study spaces on each floor to serve work from home
Outdoor workstations
Larger apartment unit sizes to accommodate work from home
Isolation rooms for shared living units
Other popular indoor amenities are:
Only about one in seven (12.9%) had installed an indoor pool in the last 24 months. Outdoor pools are much more popular with developers.
Almost all outdoor amenities in 2021 increased. Fire pits and lounge areas, outside unit storage, and covered parking are some of the most common amenities in a multifamily housing development.
Bicycle amenities topped the list! Bike storage remained #1, at 69.0%, while nearly one-third (31.3%) had a bicycle (repair center) in their apartment building. About one in seven respondents (12.7%) had a bicycle-sharing service as the most desired convenience.
Did you know: Pet-friendly properties are overperforming.
BASE4 | Your Multifamily Partners!
Deciding which amenities to provide on your project can come down to factors like the type of community, preferences, climate conditions, and the budget. When it comes to choosing the right amenities for your multifamily development, BASE4 is here to guide you!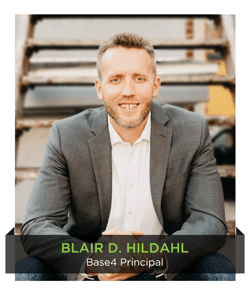 Thank you,
Blair Hildahl
BASE4 Principal
608.304.5228
BlairH@base-4.com


Source:
1. https://www.multihousingnews.com/post/trending-amenities-for-content-creators/
2. https://www.bdcnetwork.com/top-10-outdoor-amenities-multifamily-housing-developments-2021