Reading Time:
3
minutes
We know we are in volatile times, where supply chain issues and labor shortages are frustrating. Building materials costs have soared at a record pace, and rates keep increasing. Still, the market needs you to build! Demand for apartments remains strong, and the national occupancy rate has been at or near record highs. With these opportunities, you need to build the smartest, cheapest, and fastest way possible. BASE4 is here to help you!
BASE4: The GO-TO Firm for Optimal Design
Introducing Design PLUS. You get all the services you'd get from a traditional design firm (AOR/EOR) PLUS much more. We'll help you evaluate the best way to build, what materials are the best fit, which prefab applications are appropriate, and more.
Additional benefits include: 
Industrialized Construction Experts
Focused on Building Faster & Cheaper
Robust Factory Network
Cutting Edge Product Introductions
Full Visualization/VR Department
Licensed in 50 States
Over 200 Architects & Engineers
We are architects & engineers rethinking the way buildings get built.
The BASE4 team has worked around the globe, providing a wide range of expertise in quality standards, specifications, and international best practices for design. We work with developers and general contractors to rethink traditional building methods by infusing innovative technology, forward-thinking design, and offsite manufacturing principles to build projects CHEAPER and FASTER!
Villas On Rodeo – Casa Grande, AZ
View House Apartments – Albuquerque, NM


Our team members are experts in design, having design experience in every state—ensuring quality and speed-to-market. Feel free to reach out with any questions!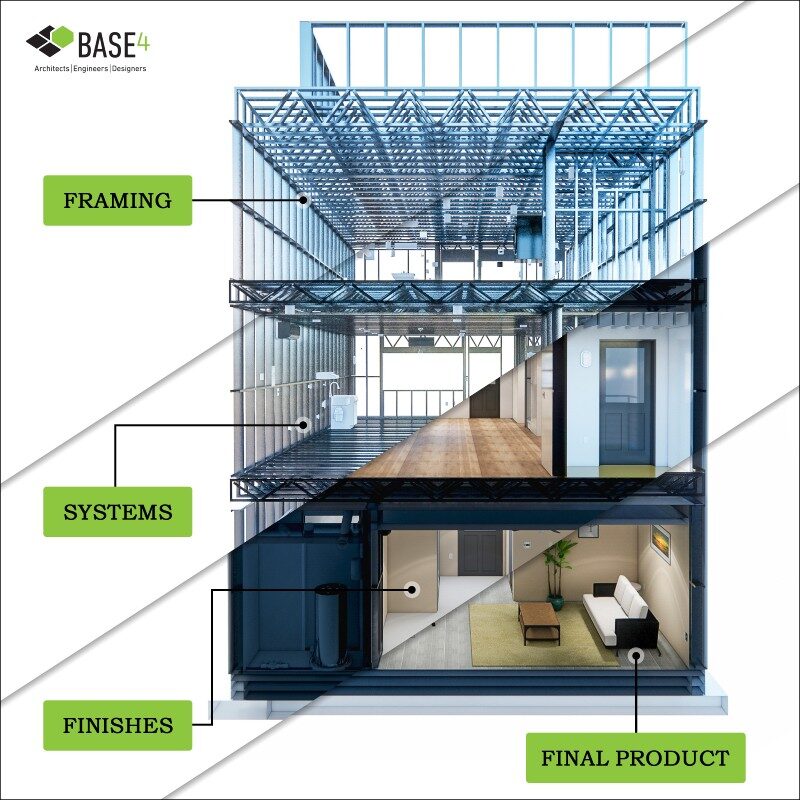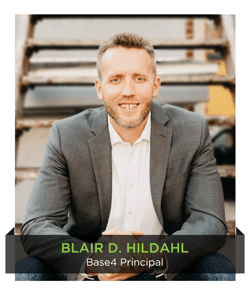 Thank you,
Blair Hildahl
BASE4 Principal
608.304.5228
BlairH@base-4.com