Reading Time:
4
minutes
The forecast for townhouse constructions remains strong, especially given the growing numbers of homebuyers looking for medium-density residential neighborhoods. One popular option is the urban village, offering walkable environments as well as other attractive perks and amenities. Should your next multifamily project be a Townhouse design? Read on!
Townhouses present a potential solution to the high-density living issue. According to NAHB analysis, townhouse construction jumped 28.1% in 2021.1 Over the last four quarters, townhouse construction starts totaled 146,000 units, higher than the prior four-quarter total of 114,000 units.
Townhouses or Garden Styles?
Last week we talked about garden styles communities, but you may be asking, "Why not a townhome community?" Here are some differences and why you may want to go one way or the other:
The main difference between apartments and townhouses is size. Townhouses tend to be larger, often with two or more bedrooms.
Unlike apartments, townhouses often have their own garden or courtyard.
A townhouse can be a good alternative for investors who want to balance rental yield and capital growth, as townhouses generally have more land than apartments.
Housing Density
Townhouses usually are not as densely arrayed as apartments, compelling landlords to charge more to get a return on their investment.
A townhouse is an excellent option for tenants who want single-family living with a condominium-style.
What Is a Townhouse?
Townhomes are multi-floor dwellings that share one or two walls with adjacent properties. Usually located in the suburbs, they often have uniform floor plans within a distinct community, supervised by a homeowner's associations.
Today's townhomes emphasize vertical space in populated areas, so they're usually made up of multiple stories.
Townhouses are generally less costly to build overall than single-family homes.
Most townhouse developments have basketball and tennis courts, a large in-ground pool, and a recreation/fitness center.
BASE4 | All Services In-House
You need design partners who understand how to create efficient and high-quality living spaces with affordable construction options from coast to coast. BASE4 has a product-centered approach using 100% Revit design. We perform all services in-house, including architecture, structural engineering, MEP engineering, interior design, 3D BIM visualization, and construction administration. We have over 200 engineers, architects, and designers ready to move your projects through to completion—with fewer coordination errors and faster speed. Feel free to reach out with any questions!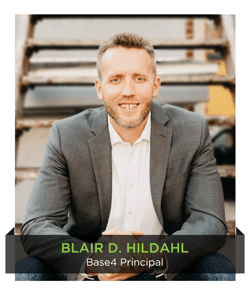 Thank you,
Blair Hildahl
BASE4 Principal
608.304.5228
BlairH@base-4.com


Source:
1. https://nahbnow.com/2022/02/townhouse-construction-surged-in-2021/