Reading Time:
4
minutes
With building materials costs soaring at a record pace, builders, contractors, and developers are exploring alternative framing methods. Softwood lumber has an especially high price tag, and many are switching to cold-formed steel (CFS). Is it time to convert your project from wood to steel?
Residence Inn Hotel-Clayton, MO
Lumber Prices are Soaring—What Can I Do?
The Producer Price Index (PPI) for softwood lumber (seasonally adjusted) increased 25.4% in January, following a 21.3% increase in the past month. As a result, lumber prices have surged throughout February and are currently sitting at $1,272 per thousand board feet, prices not seen since summer 2021.
The National Association of Home Builders estimated the recent price jump added more than $18,600 to the price of a newly built home.
Cold-Formed Steel to the Rescue?
Developers are always looking for improved quality, security, and performance standards in construction, and CFS framing satisfies these needs. CFS framing is a durable, resilient construction material that can provide efficiency and cost benefits.
Framing accounts for about 20% of the total cost of the construction—that is why it's ideal to use an economically efficient material that is both durable and reliable. Using CFS cuts down costs in comparison to a typical wood structure.
U.S. steel prices continue to fall. Steel mill products prices declined 1.9% in January, the first decrease in nearly a year and a half.
CFS provides faster construction with less waste.
CFS has significant advantages for builders:
CFS construction is faster than traditional methods to manufacture and construct buildings.
CFS sub-assemblies provide high thermal, fire, and acoustic values.
It has a significantly greater strength-to-weight ratio than wood, allowing for wider spans.
CFS does not twist, shrink, or bend, resulting in lower call-back and maintenance costs associated.
Element Hotel-Chattanooga, TN
With Skyrocketing Lumber Prices—It's Time to Consider Steel
If you have a project that was designed with wood, consider converting the project to CFS. We are currently working with developers to help them determine the best direction to go based on each project's schedule, budget, and program—it might be time to consider CFS as an option for your property. We will help you determine the best way to build a project!
We can help developers embrace modular technology and all kinds of prefabricated methods and products. Our experts from each design discipline develop your project as economically and efficiently as possible. Feel free to reach out with any questions!
Is now the right time for steel?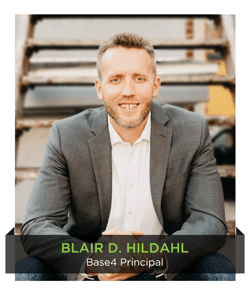 Thank you,
Blair Hildahl
BASE4 Principal
608.304.5228
BlairH@base-4.com