Reading Time:
3
minutes
The Caribbean is quickly becoming a preferred destination for hospitality investments with its breathtaking beauty and growing popularity. It's currently one of the premier destinations for travelers. Hotel occupancy in the Caribbean was 70.2% in July, a 6.4% increase over the same period in 2022. The Caribbean offers an incredible range of hospitality choices, making it an attractive market for investors. Read on.
According to new data from analytics firm STR, Caribbean hotel occupancy continues to improve even with changing travel fundamentals globally.
Average daily rates were up by 12.7 % in July to $317.30, while revenue per available room shot up by 19.9% to $222.74.
For the year, hotel occupancy in the Caribbean is up by 11.3% to 69.5%.

Average daily rates are up 14.1% to $347.63, while RevPar is up 27% to $241.55.
Recent statistics show a continuous rise in the number of visitors to the Caribbean in the past few years, as more and more people are drawn to the region's distinctive combination of natural beauty and cultural richness.
With a booming hospitality industry, the Caribbean is witnessing a surge in the establishment of new hotels and resorts–from luxury beachfront villas to eco-friendly resorts nestled in the heart of the jungle; there is no shortage of options for travelers looking to unwind in paradise.
Did you know: We have a strong presence in the Dominican Republic, where many of our hospitality project managers are based.
Here at BASE4, we are excited to be a part of this trend and look forward to assisting our clients in developing new properties. Our team is here to guide you in the development of these incredible hotels.
BASE4 firmly acknowledges the immense potential of the hospitality market in the Caribbean.
Leveraging our expertise in architectural innovation and engineering excellence, BASE4 aims to create immersive and awe-inspiring experiences. With our extensive knowledge and commitment to excellence, we are dedicated to bringing your vision to life and creating  truly unforgettable projects.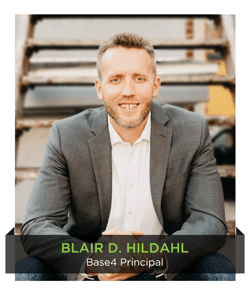 Thank you,
Blair Hildahl
BASE4 Principal
608.304.5228
BlairH@base-4.com