Reading Time:
4
minutes
The hotel market in the Southeast is currently experiencing a surge in investment opportunities. The region's flourishing economy and the rise in business and leisure travel have led to a high demand for hospitality services. The Southeast market stands as our busiest market for new hotels. Keep reading to find out more.
The hotel market in the Southeast with a range of destinations, from busy city centers to peaceful beachfronts, offers a variety of options for business and leisure travelers. According to the latest report from CBRE, the average daily rate (ADR) increased by 2.6% year-over-year. Revenue per available room (RevPAR) increased by just 1.1% year-over-year.
In the second quarter of 2023, Tampa posted the biggest Revenue per available room (RevPAR) gain with 32%. Four of the top 10 markets were in the Southeast: Tampa, Savannah, St. Petersburg, and West Palm Beach.
Maybe you've already got plans for your next hotel development, or perhaps you're looking for a unique angle for the next big project. BASE4 is here to help!
Here at BASE4, we look forward to assisting our clients in developing new properties. Our team is here to guide you in the development of these incredible hotels.
BASE4 | Hotel Experts
We have designed hundreds of hotels across every major brand and in all 50 states. We understand the market and are committed to helping developers, and GCs navigate these challenging times. We believe in a PRODUCT mindset—bringing standardization and manufacturing principles to the AEC industry. We help developers, general contractors, and factories find better and cheaper ways to build through innovative technology, forward-thinking design, and offsite manufacturing.
Here's a highlight of some of our hotel projects in this region: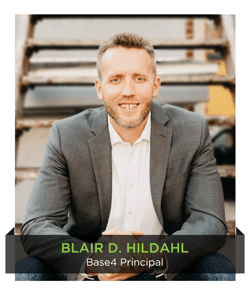 Thank you,
Blair Hildahl
BASE4 Principal
608.304.5228
BlairH@base-4.com