Reading Time:
3
minutes
We understand the importance of creating a memorable and attractive space for your guests. Are you a hotel owner looking to renovate your property? Ready to transform your hotel? Read on.
A PIP, or property improvement plan, is an action plan designed to bring a hotel property into compliance with the latest brand standards.
We do everything in-house and have the hotel expertise to respond quickly and accurately. We can handle all aspects of a PIP, making us a one-stop shop, offering services in architecture, interior design, MEP (mechanical, electrical, and plumbing), and structural engineering.
Whether you want to renovate an area or completely transform your entire hotel, our experienced professionals are dedicated to delivering exceptional results.
We work closely with owners and franchisees to ensure that all renovation projects are completed in compliance with brand standards while maintaining the unique characteristics that make your property stand out.
BASE4 Is Here to Help!
With our attention to detail and commitment to quality, you can rest assured that your project is in good hands. We have a good relationship with multiple franchises and communicate to ensure we go from the latest renovation guides.
Contact us today to learn more about our offer for hotel property renovation and how we can help you bring your vision to life.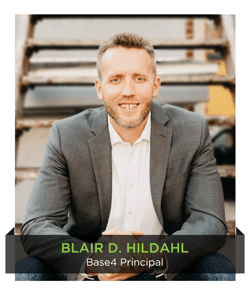 Thank you,
Blair Hildahl
BASE4 Principal
608.304.5228
BlairH@base-4.com