Reading Time:
8
minutes
Here are our new and completed projects
Happy New Year! As we bid adieu to 2019, I can't help but share how monumental a year it was for us at BASE4. Quickly emerging as a trusted design partner in modular construction and expanding into multifamily & mixed-use design are just a couple of highlights.
With that, several of our projects began and completed construction. Congratulations to all project stakeholders!
Here's a quick roundup of these hotel projects.

Contents:

COMPLETED PROJECTS
Between October and December, several projects either opened for business or completed construction.

Holiday Inn Express & Suites Ruskin – Sun City
This 4-story IHG adds 92 guestrooms to Ruskin, Florida's inventory. The hotel is located on the South Shore of Tampa Bay and is close to cities like Tampa and Sarasota, among others.
Home2 Suites by Hilton Eau Claire South
Located just minutes away from the University of Wisconsin-Eau Claire campus, this pet-friendly Home2 adds 85 guestrooms to the brand's Midwest portfolio.
Holiday Inn, Walker, Michigan
This 103-key Holiday Inn is now open for business!
NEW PROJECTS
Several hotels received a permit, started construction, or broke ground in the fourth quarter.

Fairfield Inn & Suites, Gladstone, Missouri
This 111-key hotel recently held a groundbreaking ceremony in Gladstone—a suburb of Kansas City, Missouri.
Holiday Inn Express & Suites, Onalaska, Wisconsin
This HI Express & Suites will bring 136 units to La Crosse County in Wisconsin. The construction is expected to conclude by December 2020.
Holiday Inn, Bristol, Tennessee
This 141-key Holiday Inn will pack a lot of amenities for guests in Bristol, Tennessee. Hotel plans include an indoor pool, rooftop lounge, outdoor gathering space, and a full-service restaurant and bar, among others.
Fairfield Inn, Eagan, Minnesota
This distinctive Fairfield will offer 108 guestrooms to visitors in Eagan, Minnesota.
Fairfield Inn, Denver, Colorado
Coming up in the Mile High City, this 161-key Fairfield will feature partially customized interiors, among other amenities.
Residence Inn, Miami Airport Doral, Florida
Bringing 6 stories and 135 keys to the Miami Airport Doral Area, this catchy Residence Inn is quickly coming together.
Home2 Suites, Bend, Oregon
Contributing to Bend, Oregon's hotel boom, this beautiful Home2 property will account for 115 guestrooms out of approximately 600 units in the area pipeline.
Holiday Inn Express, Wildwood, Florida
This Holiday Inn Express is projected to open by the end of 2020. The hotel will contribute 92 guestrooms to Sumter County's inventory.
SpringHill Suites, Ames, Iowa
This 96-unit SpringHill Suites will provide quality accommodation to visitors in Ames, Iowa—home to Iowa State University.
Home2 Suites, Columbus, Indiana
Featuring 6 stories and 102 guestrooms, we're proud to bring yet another Home2 to the Midwest.
Residence Inn, Jacksonville, Florida
This Residence Inn will stand six stories high in the Brooklyn area of Jacksonville. The hotel will have 135 guestrooms.
Home2 Suites, Ft. Myers, Florida
This sleek Home2 will bring 123 guestrooms to Fort Myers, Florida upon completion.
SpringHill Suites, North Charleston, South Carolina
Five stories are coming up in North Charleston as we speak. This SpringHill Suites will have 110 guestrooms.
TownePlace Suites, Orlando, Florida
This 7-story TownePlace Suites adds 153 rooms to Orlando's hotel pipeline. The jobsite is currently being prepared for the project.
TownePlace Suites, Orlando, Florida
Another TownePlace Suites is also in the works in the Orlando airport area. This 106,000-square-foot hotel will offer 164 guestrooms.
Home2 Suites, Columbus, Ohio
This 115-key Home2 is calling Ohio's capital city its home.
Holiday Inn, Erie, Pennsylvania
Adding to the list of Holiday Inns, this hotel will house 151 guestrooms. It is coming together!
In addition to those summarized above, we have tens of other hotel projects in various construction and design stages. Follow us on LinkedIn to get a regular summary of jobsite updates and the latest of our projects.
Developing any projects? Feel free to reach out (or fill out this form) to discuss how we can help you!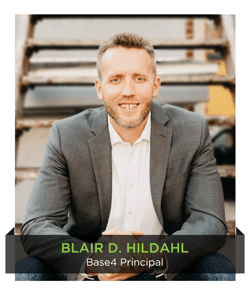 Thank you,
Blair Hildahl
BASE4 Principal
608.304.5228
[email protected]