Reading Time:
4
minutes
Open4Business: Introducing Hyatt Place Jacksonville

Today marks the beginning of a new series: Open4Business. In this monthly newsletter, we will share some of our completed projects that stand out as unique and worth celebrating. Complete with images and storyline, the newsletters will share industry wins and appreciate our clients and project partners across the nation.
Hyatt Place Jax
It was May 2016 when Concord Hospitality awarded Base4 the 160-key Hyatt Place in the culturally-rich and scenic Jacksonville, Florida. We provided architectural, engineering, and interior design solutions for this project.
The Hyatt Place Jacksonville would bring five stories to the upscale St. Johns Town Center—an open-air mall on the southeast side of the city. The lakeside property plan included 160 guestrooms, an outdoor pool, gym, business center, and more.
We were involved in the coordination from the start, regularly meeting with the civil engineers and GC, visiting franchise headquarters, and attending monthly construction observation meetings.
The highlight of this project was the healthy partnership among the firms- Base4 (design), Concord Hospitality (owner), and Kellogg & Kimsey (GC). "Coordination efforts among all parties in the field were always fun and a huge learning experience," says Base4 Project Architect Rick Muniz. As a result of coordinated efforts, we wrapped up the construction two days ahead of schedule.
"Everyone is very happy with the way the hotel turned out. It was a great team effort. Two days early on the schedule, under budget, and excellent quality. We look forward to working with the Base4 team again in the near future."
– Sr. Vice President, Carl Hren & Senior Development Director, Nate Kirwan,
"At my last meeting on the field, everybody was happy to see how great the project was looking. I even was able to assist an FF&E installer with figuring out the placement of artwork for the custom design areas and spaces."
– Rick Muniz, Project Architect,
"From working together before construction on a design that incorporated best value and a tight set of documents, to a proactive collaborative approach during construction, we enjoyed working with Base4 to deliver what Concord considered one of their best projects in the U.S. for 2019. Quite a testimony to our teams' experience and hard work!" 
– Brent Bobo, Vice President,
We're proud of how things turned out, to say the least. A big shout out to the whole Hyatt Place Jacksonville team. Cheers!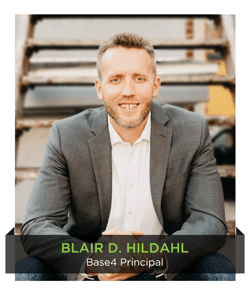 Thank you,
Blair Hildahl
Base4 Principal
608.304.5228
Check out some more pictures:
Some of Our Renderings Translated into Reality!