Reading Time:
4
minutes
Last week we discussed the growing demand for Cannabis Grow Facilities and why you may want to consider one. Cannabis Grow Facilities are becoming an increasing trend in the industry. There are many reasons to build one, but mainly they provide companies with an opportunity to sell their product in various markets. So now you may be wondering, what do these facilities look like and what's required to build one? Read on!
Cannabis cultivation facilities are popping up like weeds worldwide, and for a good reason. The rapid population growth in the US, Canada, and other regions has contributed to a huge demand for cannabis.
BASE4 Helps Clients
Most indoor cannabis operations are vertically integrated facilities, with indoor cultivation, post-harvest processing, manufacturing, quality control, and packaging functions under one roof. Indoor cannabis operations typically include four grow rooms with unique environmental conditions, including different light types and schedules needed for various plant densities.
Other rooms and spaces in a typical vertically integrated cannabis operation include a/an:
Irrigation/Water Room
Trim Room
Dry And Cure Rooms
Extraction Room
Lab Space
Commercial Kitchen
Packaging Areas
Finished Product Warehousing/Storage
Waste Handling/Storage
Shipping/Receiving
Offices
Conference/Training Rooms
Locker Rooms
Employee Break Rooms
Utility Rooms
General Circulation
Outside of the production rooms, the larger marijuana factories have mechanical rooms that are also separate.
Cannabis Facilities HVACD Infrastructure
The design of heating, ventilation, air conditioning, and dehumidification (HVACD) systems is essential to building quality Cannabis facilities. Grow rooms require systems capable of managing variable sensible and latent loads. Systems and equipment can range from rudimentary and inefficient to highly sophisticated and energy-efficient.
Available energy is a significant consideration, as indoor cannabis facilities are energy-intensive operations. Therefore, any site needs access to ample electrical power to operate grow lights and HVAC equipment.
Cannabis Facilities Prefab Infusion
Infusing innovative technology, forward-thinking design, and offsite manufacturing principles helps accomplish a successful build. You've heard us talk about prefab as it relates to the multifamily, hospitality, and healthcare sectors. Still, the truth is that prefab construction is increasingly popular in commercial buildings because of its ability to be built in less time, with higher quality, and for less cost.
By applying prefab construction, the components like wall panels and floor panels are built offsite and then transported and assembled on site for a quick and clean installation.
BASE4 | Architects & Engineers Rethinking the Way Buildings Get Built
The BASE4 team has worked around the globe, providing a wide range of expertise in quality standards, specifications, and international best practices for design. Our team members are experts in design, having design experience in every state—ensuring quality and speed-to-market.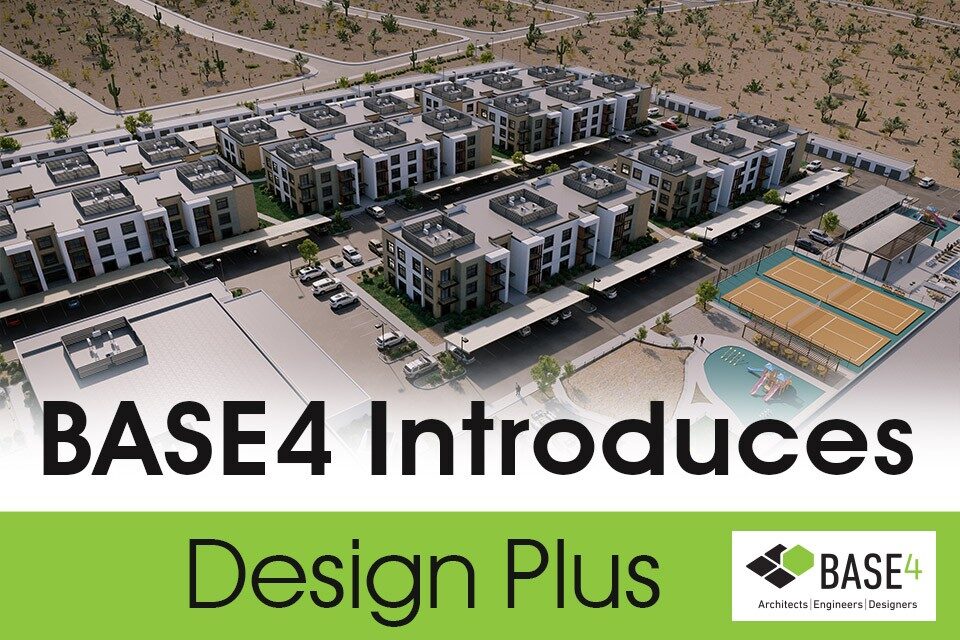 As AEC futurists, our goal is to integrate the internal efforts of our industry and- more importantly- work together to reinvigorate the antiquated construction industry. Our expertise in the industrialization of construction remains unparalleled as we excel in modular, offsite, and prefabrication design and implementation.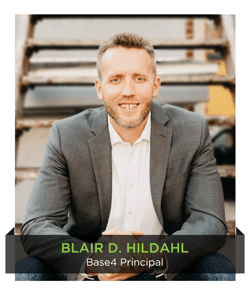 Thank you,
Blair Hildahl
BASE4 Principal
608.304.5228
BlairH@base-4.com