Reading Time:
3
minutes
Lately, I have discussed amenities for multifamily projects. Now it's time to talk about elevators! Does your project need one?  If so, how do you select one? I am here to help.
Do I Need an Elevator?
Elevators are the most common way to provide inclusive access to multistory buildings. They are often the only way residents with accessibility needs have to reach higher floors, making them a critical building system.
If your multifamily project has four or more floors, according to the IBC (International Building Code) guidelines, at least one elevator is required to serve type A or B units; however, this is the bare minimum.
When developing your project, you want to consider the balance between tenants' expectations and overall costs:
Do you know how to determine the best cabin size?
How many units do you need to reduce lobby congestion?
Where is the best place to locate them?
The research below offers you some suggestions!
Elevator Quick Tips
Don't make the mistake of a too-small elevator! Elevators carry more than people. Apartment elevators must be able to accommodate furniture for tenants moving in and out.
Not all elevators carry the same weight! Lower load capacity means you might need additional cabins.
Don't miss the point! Elevators are meant to serve the maximum number of people with minimal waiting time at the highest peak times to disperse the population as quickly as possible.
Budget for upgrades! As time passes, your tenants will demand updates of the interior cabins.
How BASE4 Can Help
Elevators requirements in a multifamily project include many factors that may not be known when a building is in the designing /planning stages. Here at BASE4, we take into consideration all those factors when designing a building—from the use to code requirements.
If you are considering an elevator for your next project or have any questions, feel free to contact me. Stay tuned! Next week, we take a closer look at the two most important types of elevators for multifamily projects!
Check out STONEPILEllc—The Online Construction College, the only institution of higher education dedicated 100% to construction innovation and education.
Also, don't miss a chance to attend Advancing Prefabrication 2021, a leadership conference dedicated to revolutionizing prefabrication and industrialized manufacturing approaches. Coming soon: June 15-17th, 2021.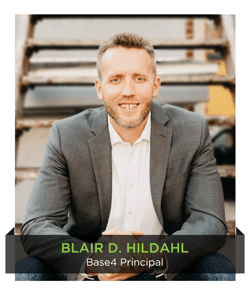 Thank you,
Blair Hildahl
BASE4 Principal
608.304.5228
BlairH@base-4.com


Source: