Reading Time:
5
minutes
Builders are struggling right now to put up entry-level homes at a reasonable price. The high costs of land, labor, materials, and regulation make building low-cost homes less lucrative for developers, shifting the market towards rental properties and apartment communities.
With the current migration to the suburbs, renters are looking for additional space and a neighborhood feel, but many cannot afford a home. As more people are leaving apartments and urban centers, banks are starting to jump on horizontal multifamily development.
Rising construction costs for single-family homes plus increased demand for suburban rentals is inspiring a new trend: horizontal apartments.
Horizontal Apartments
Horizontal apartments are rental housing with high-end amenities built on small lots as single-family homes with on-site property management handling maintenance on all units.
This could be the future of multi-housing rentals!
Horizontal housing developments typically have 100 or more rental homes closely grouped in suburban areas near larger metros. A horizontal multifamily development has multiple units on the same property. In some cases, the units share common walls; in others, they are separate buildings. The units generally share some amenities, like a pool or laundry room.
The Benefits:
Horizontal multifamily projects offer an experience that feels closer to homeownership.
Horizontal apartments let renters have the best of both worlds: property maintenance and communal amenities plus the feel of a private home.
For individual property investors, it can be easier to finance a horizontal multifamily project than a group of single-family homes even if they are in the same neighborhood.
From an investor standpoint, the return potential is quite strong because of significantly lower construction costs to build horizontal apartments while attaining about 12 to 16 units per acre.
Build-to-Rent: The Evolution of The Trend
Horizontal apartments follow the build-to-rent (BTR) real estate model where builders construct housing intended for use as a rental property. Some build-to-rent companies construct individual units, while others build entire rental communities. In either case, the basic process and motivation remain the same.
Build-to-Rent takes the best aspects of single-family homes and upgrades the experience by developing all homes inside a professionally managed community. These BTR properties aren't just low-density multifamily properties, they are similar to traditional, gated residential neighborhoods with great community amenities–swimming pools, tennis courts, dog parks–and professional management.
Cost Savings
Horizontal multifamily buildings tend to be popular in places where there's potential to acquire more land. Right now, people are moving away from large coastal cities and into the suburbs, which dovetails nicely with this trend.
Sales of new single-family houses in January 2021 were at a seasonally adjusted annual rate of 923,000, according to estimates released jointly this month by the U.S. Census Bureau and the Department of Housing and Urban Development. This is 4.3 percent (±18.1 percent) above the revised December rate of 885,000 and is 19.3 percent (±19.5 percent) above the January 2020 estimate of 774,000.
The cost of building a horizontal rental property makes it a nice option given the current high cost of construction materials and labor. Homebuilding costs $100 to $200 per square foot with the average landing right around $150 per square foot. The price you will ultimately pay is based on the location of the property, the size and footprint of the house, and the quality of the finishes and products you select.
Developers need design partners who understand how to create an efficient and high-quality living space with affordable construction options using industrialized construction methods. With experience all over the country, our designers will help you achieve your project's goals.
We are helping clients build these types of communities for under $100/sqft.
We stay on the cutting-edge of all things construction. Check out STONEPILEllc—The Online Construction College, the only higher education institution dedicated 100% to construction innovation and education.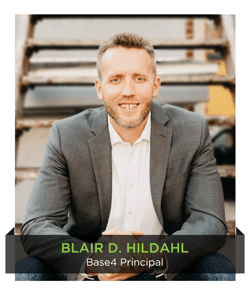 Thank you,
Blair Hildahl
BASE4 Principal
608.304.5228
BlairH@base-4.com


Source: