Reading Time:
4
minutes
As an avid AEC futurist, I frequently address the need to move from archaic construction methods to embrace all forms of construction technology. Enter Robots—perhaps the coolest technology of them all!  But can they help you?
A Robot That Parks My Car?
With an automated parking system, it is possible! An automated parking system is a mechanical system devised to minimize the need for parking spaces. Though not right for every project, the automated parking system can be an incredible problem-solver in tight-fitting spaces and especially important for urban locations.
Fully automated and Semi-automated
Fully automated parking systems operate much like robotic valet parking. The driver drives the vehicle into an automated parking system entry area. Once all passengers exit, the mechanical system lifts and transports it to a pre-determined parking space in the system. Fully automated systems can run over $50K/parking space.
While fully automated parking systems do not need an attendant, semi-automatic parking systems require a parking attendant to direct or drive cars into the machine. Semi-automatic parking systems typically accommodate fewer cars than their fully automated counterparts but have easier maintenance and lower cost. Semi-automated parking is the typical choice for multifamily buildings and starts at about $20K/space.
One of the largest companies playing in this space is CityLift Parking. They have over 10,000 automated parking spaces under contract in the U.S., of which 3500 have been installed—saving between 40-80% of parking square footage with automated parking lifts. Their most popular semi-automatic system is called the Puzzle, which provides a mechanical parking system ideal for new construction or retrofits.
The PUZZLE
With an automated parking garage, you will be able to increase density on a site and increase the efficiency of a building (i.e., more room dedicated to rentable space). Besides CityLift, other companies that manufacture automated parking systems are:
Klaus Multiparking
Unitronics
Harding Steel
Park Plus
Westfalia
Automotion
Sackett Parking
Robotic Parking
Fun Fact: The Al Jahra Court Complex in Kuwait, a 2,314 space Robotic Parking System automatic garage holds the Guinness World Record for the "Largest Automated Parking Facility" in the world.

Benefits:
Problem-solving for compact sites
Promoting safety for pedestrians and individuals with disabilities
Offering electric charging stations
An automated parking system is not always cost-effective, so you need to know when it is beneficial. Here's when you might want to consider an automated parking system:
It's always good to have options, and the automated parking system has tons of potential for your city projects. Wondering if an automated parking system can benefit your next multifamily project? BASE4 can help you perform a cost-benefit analysis of using an automatic parking system in your next project!
Check out STONEPILEllc—The Online Construction College, the only institution of higher education dedicated 100% to construction innovation and education.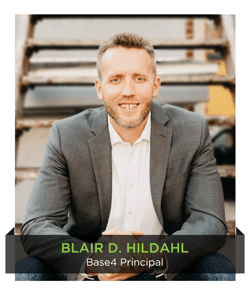 Thank you,
Blair Hildahl
BASE4 Principal
608.304.5228
BlairH@base-4.com


Source: