Reading Time:
3
minutes
Industrialized Construction is the future. It is the only way to address the major problems in construction right now—the never-ending project cost increases, systematic labor crisis, consistent schedule overruns, and rampant inefficiency.
Regardless of what people say, construction is not an easy sector to "jump into." To be successful and to be a leader, you need to know a lot!  It's no longer enough to be a skilled tradesperson. A qualified candidate entering the construction field with a path towards leadership needs to have a strong foundation in the 5 cornerstones of IC:
That is a lot to know!
You may be asking yourself:
How do I quickly get up to speed on all things IC while still working my day job?
Where do I even start?!
STONEPILE llc is the answer!
Online. Affordable. Success-Oriented.
STONEPILE llc offers one of the first Master's Programs that's focused specifically on prefabrication, modular, and offsite construction. Check out the Master of Applied Science in Prefabrication, Modular, and Offsite Construction program.
It's time to prepare yourself for the coming wave of Industrialized Construction with a master's degree in the field. Upgrade your resume while still working full time and position yourself to be a leader in the lucrative world of construction.
Check out STONEPILE llc, where students excel in all the latest IC technologies, building toward the future.
Enrolling now for our May 2021 start date!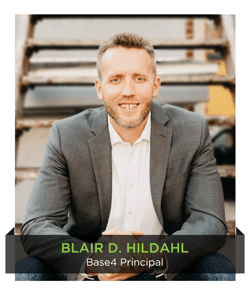 Thank you,
Blair Hildahl
BASE4 Principal
608.304.5228
BlairH@base-4.com