Reading Time:
5
minutes
Space for Change
Everyone is coming together to brainstorm productive things to do during this time. Here's a window of opportunity for hoteliers.
The hotel industry is hit hard by the Covid-19 pandemic, with RevPAR and occupancy levels at an all-time low. But there's a silver lining for those wanting to make the best out of this challenging situation–property improvements.

Get Aid from the Government
The current downturn in hotel occupancy makes it an ideal time for fixing up your hotel.
The recent stimulus package provides tax-benefits to hotel developers who choose to improve their properties during this economically stressful period.1 The Coronavirus Aid, Relief, and Economic Security Act (the CARES Act) delivers a correction in prior tax legislation to allow 100% bonus depreciation for property improvements; that is, any interior upgrades of a non-residential structure can be written off your taxes immediately—rather than over the life 39-year lifespan of the building.
In fact, we're beginning to see many developers requesting property improvement plans (PIP) for their hotels and resorts. The above provision increases cashflow for businesses by allowing amendments to their prior year's tax return (as part of an error correction) while also incentivizing them to invest in improvements—as the U.S. recovers from the coronavirus pandemic.
Today and Tomorrow
On the week ending March 28, RevPAR fell 80.3% and the demand also dipped; 8.5 million rooms were still sold that week.2
The data may look grim today, but the 2021 forecast is something to look forward to. The table below projects good times.
Aside from the numbers, people are already getting anxious to get out—meaning that the demand will inevitably grow once the pandemic dies down. A hotel undergoing a renovation or PIP usually has to shut down at least a part of their hotel—if not all of it.
Considering social distancing and travel restrictions–and government assistance—the time couldn't be better to give your property a facelift. We published a detailed article on PIPs and renovation a while ago; check it out for dealing with concerns, benefits, and design solutions.

A Courtyard by Marriott lobby customized by our interior design team (external video)
Better, Faster Solutions
If your renovation only consists of smaller fixes and FF&E revival, your timeline should be compact. But if you're looking at a complete refurbishment, you may want to look into using prefabricated components. Such components might include interior & exterior wall panels, ceiling assemblies, bathroom pods & kits, swimming pools, elevators, whole rooms, decorative panels, and more.
Because these components are manufactured in a factory, they take significantly less time for on-site construction and cause little to no site disruption.
Look for These Services
Any quality PIP project requires a design team ready to innovate, including architects, engineers, and interior designers who work together to reimagine aging spaces.
Some developers want a lobby facelift that encourages social mixing or choose to recast tired spaces to blend indoor and outdoor elements for a more vibrant feel.
Air units and lighting might need an upgrade that's both cost-friendly and energy-saving. You can change out interior furniture to fit the needs of a new crowd, such as providing lobby tables and high-tops with built-in charging stations for guests' devices.
A skilled interior design team can revingorate your hotel's ambience with FF&E, space-planning, and thematic elements. Whether large-scale or moderate, focused in one area or throughout your hotel–PIP can really cast your vision.
If you want to discuss specifics, please reach out!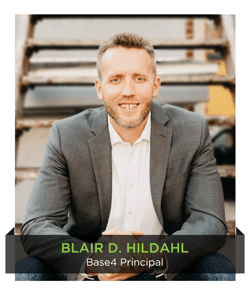 Thank you,
Blair Hildahl
BASE4 Principal
608.304.5228
BlairH@base-4.com

Sources:
1. https://www.finance.senate.gov/imo/media/doc/CARES%20Act%20Section-by-Section%20(Tax,%20Unemployment%20Insurance).pdf
2. STR