Reading Time:
4
minutes
The pandemic is upsetting global supply chains in every industry—especially the construction industry. This alarming trend is most obvious when looking at the cost of lumber.
Lumber prices are now 140% higher than they were in August of last year. It's never been more expensive to build with wood.
This drastic price shift begs the question: Should I build my apartment with steel or wood framing? Every day we have this conversation with our clients. Normally, this discussion leads to pricing, and in most markets that means wood framing over cold-formed steel–but that is starting to change.
Lumber prices are up 80% since mid-April to an average price of $627 per thousand board feet. Due to insufficient domestic production and tariffs on Canadian sources, the price of lumber has staged a staggering increase in recent months.1
The prices listed below provide an overview of the behaviors within the U.S. framing lumber pricing market.2
The rising cost of materials is causing developers to explore all available options for construction types on new projects to find the best fit for pricing and availability.
Steel vs Wood
Now might be a good time to consider cold-formed steel (CFS). With the rise of lumber prices, cold-formed steel might be just the antidote developers need at this moment—with even your own CFS factory as a possible solution. Steel can be used for the foundation of a building, framing panel, light gauge steel load-bearing walls (wall systems), floor joists (flooring systems), steel truss system (roof system), accessories (straps, plates, and channels), and connections—just to name a few.
The cost-benefits of using steel products are becoming clear. If you compare the rising cost of lumber to steel prices over this same period, you will notice that the delta that once existed to go from wood to steel is now closing quickly. See the graphics below:
In addition to affordability, here are a few benefits of cold-formed steel over wood:
Fire resistance (Non-Combustible)
Durability (Termite/Mold Resistant)
Great strength and stiffness
Lighter weight
Dimensional tolerance
Sustainability (100% recyclable)
A high strength-to-weight ratio, up to 25 times greater than wood
Material consistency / Uniformity (Ability to utilize automation in manufacturing)
CFS might be ideal for your next project, with steel systems created for you with machines. Please don't hesitate to contact us and we can share our experiences and offer a cost-effective design solution for today's changing market.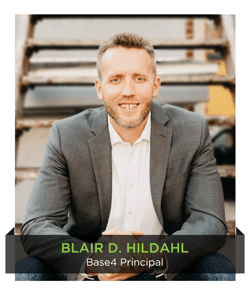 Thank you,
Blair Hildahl
BASE4 Principal
608.304.5228
BlairH@base-4.com


Source: