Reading Time:
3
minutes
The 1.3 trillion-dollar construction field currently lacks a strong team of leaders to innovate and build for tomorrow. The shortage of skilled leaders in this industry is a national crisis. Yet, the field cannot attract enough bright leaders because today's students want to go to college, leaving many of the typically technical trades lacking new leadership.
According to a recent study, 72% of companies in the U.S. offer professional development opportunities for their team members.1
Adding on education as an employee benefit can benefit both the company and the individual. Furthering your employees' education is good for business!
Have you heard about STONEPILEllc
The Online Construction College?
STONEPILEllc's mission is to harness the power of innovation, technology, and experience to train the next generation of construction leaders in values-based perspectives, success-oriented knowledge, and real-world construction skills.
Is a Career in Construction right for you?
STONEPILEllc The Online Construction College provides affordable, accessible, industry-disrupting Construction Leadership training to help meet the growing demand for qualified construction leadership professionals. They provide the opportunity for an Associate in Applied Science in Construction, a Bachelor of Applied Science in Construction, and a Master of Applied Science in Prefabricated, Offsite, and Modular Construction, allowing students to gain marketable construction and leadership skills while enjoying the fullness of a 2- or 4-year degree.
Did you know: Students also have an opportunity to choose single classes from each course per semester to obtain Continued Education Units (CEU).
These are the incredible classes for the Spring 2022 Semester:
Site Construction & Construction Materials
Foundation & Concrete Construction
English Literature
Analytic Geometry
Construction Practicum for Site Construction & Construction Materials
Introduction to Licensed Contractors
General Contracting
Introduction to Architectural Design
Site Construction and Prefabrication Logistics
Prefab Foundation and Concrete Construction
IC Master Thesis
With STONEPILEllc's Trial 5 Program students can try five weeks of college at no cost. They also offer corporate rates!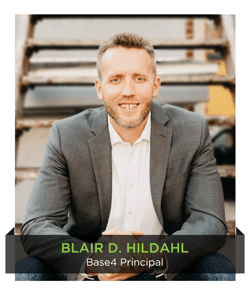 Thank you,
Blair Hildahl
BASE4 Principal
608.304.5228
BlairH@base-4.com



Source:
1. https://www.businesswire.com/news/home/20210930005629/en/Majority-of-Americans-say-their-workplace-benefits-will-play-a-more-critical-role-in-future-job-selection-according-to-new-Voya-survey