Reading Time:
3
minutes
The world is changing! Apartment complexes with community ground-floor work areas have been trending, especially since the onset of the pandemic. This booming multifamily trend is called the Live/Work Apartment!
A live/work unit is defined as a single unit (studio, loft, or one or two-bedroom) consisting of both a commercial/office and a residential component occupied by the same resident. The live/work unit must be the primary dwelling of the occupant.
We are seeing more and more people looking for a flexible, live/work lifestyle that incorporates a home office.
The pandemic has forced a large percentage of the professional population to work from home; many have realized that working closer to home can be a long-term option.
The desire for living space, quality, and flexibility continue to grow.
The work-from-home (WFH) trend exploded overnight, and people want larger living spaces with separate, quiet areas to work and study. The live/work trend, especially in urban areas, is impacting development throughout the country.
2021 Multifamily Trend to Watch | Horizontal Apartments
Builders are struggling right now to put up…
It's the era of change in multifamily housing design, and BASE4 is here to help! Don't hesitate to contact us, and we can share our experiences and offer a cost-effective design solution for today's changing market.
Check out STONEPILEllc—The Online Construction College, the only institution of higher education dedicated 100% to construction innovation and education.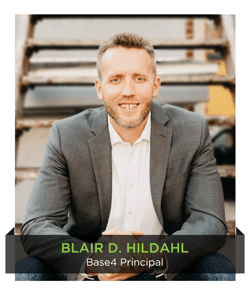 Thank you,
Blair Hildahl
BASE4 Principal
608.304.5228
BlairH@base-4.com