Reading Time:
3
minutes
We've all seen lumber prices make major news, but what's happening with other material prices might surprise you as well. Building materials costs are rising at a record pace this year. As lumber prices begin to decline, builders face some of the steepest materials price increases in history.
Nonresidential construction input prices are up 23.4% since this time last year.
~U.S. Bureau of Labor Statistics
As we look at specific materials, it's clear that there isn't one specific material driving these gains, as nearly all major building materials are experiencing gains. Breakdown below.
Steel: Steel mill products prices climbed 10.8% in July following a 6.2% increase in June – creating a price increase of 87.6% in 2021 alone.
Concrete: Concrete products are up 4.5% over the last 12 months.
Wood:
Lumber: As lumber prices drop sharply, there is still a long lead time before these price reductions reach builders. However, lumber prices have dropped 50% in the last two months, reassuring everyone in the building sector.
Gypsum: Gypsum products are up 21.7% over the last 12 months. This is the largest increase seen in the last 15 years.
Developers are trying to find better ways to build.
BASE4 is here to help!
Developers are trying to find better ways to build, that is why BASE4 is here to help developers embrace modular technology and all kinds of prefabricated methods and products. we understand the market and are committed to helping developers and GCs navigate these tough times. We believe in a PRODUCT mindset—bringing standardization and manufacturing principles to the AEC industry. We are here to talk about the best way to build with a product-centered approach. We continually optimize the build process to be faster, cheaper, and more efficient.
BASE4 | Helping Developers Build Faster
We are architects & engineers rethinking the way buildings get built….
Check out STONEPILEllc—The Online Construction College, the only institution of higher education dedicated 100% to construction innovation and education.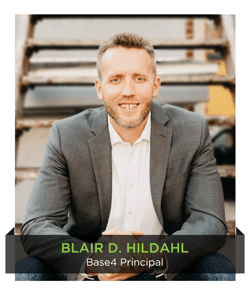 Thank you,
Blair Hildahl
BASE4 Principal
608.304.5228
BlairH@base-4.com


Source:
1. https://eyeonhousing.org/2021/08/building-materials-prices-climbing-at-record-ytd-pace-despite-lumber-declines/