Reading Time:
4
minutes
Due to the pandemic, the construction sector lost more than 1 million workers, and almost all areas of the construction industry are experiencing project delays. According to the Labor Department, the industry is still down 238,000 workers from pre-pandemic levels as of June. Also, the Associated General Contractors of America have noted that many contractors have difficulty finding qualified and skilled labor to fill open positions.
88% of contractors report moderate-to-high levels of difficulty finding skilled workers.
~The Q2 2021 U.S. Chamber of Commerce Commercial Construction Index
Education Is Key
STONEPILEllc is an online higher education institution and the only construction college in the world that teaches all the professional scope between trade schools and construction management colleges.
Humility • Honesty • Respect • Freedom
STONEPILEllc married two industries ripe for disruption—Higher Education and Construction to create Construction Leadership focused on modern construction methods with their programs, as well as single classes to meet your leadership needs. Click below to find out more about each program!
---
According to Associated Builders and Contractors, construction businesses will need to hire 430,000 workers this year and 1 million more over the next two years to keep up.
The construction industry is constantly changing. It's time to provide the necessary training to increase the number of eligible and experienced workers in construction and help reduce the workforce gap.
The construction industry is currently using technology and innovation to handle this disruption that is the labor shortage. Younger workers today are digital natives who have never known life without technology. This is currently pushing the construction industry forward, allowing projects to be built better, faster, safer, cheaper, and greener. Technology is everywhere!
STONEPILE
llc
 provides accessible online education that is:
Affordable for working professionals.
Available in the part-time format to accommodate all work schedules.
Corporate discounts.
Check out STONEPILEllc—The Online Construction College, the only institution of higher education dedicated 100% to construction innovation and education.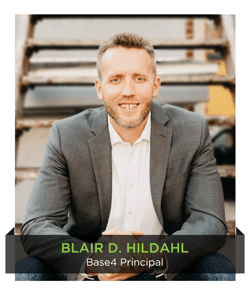 Thank you,
Blair Hildahl
BASE4 Principal
608.304.5228
BlairH@base-4.com


Source:
1. https://edition.cnn.com/2021/07/08/economy/construction-worker-shortage/index.html