Reading Time:
3
minutes
One of the most significant details that many developers overlook when diving into offsite delivery is transportation liability. Read below and get to know a term that will help you save millions in damages.
There are several key processes needed to get a modular unit from the factory to the finish line. The modular box is assembled in a factory, then transported and stored at a shipping yard. Another carrier takes the unit to the project site, where the set team cranes it into place.
Question: If the unit is opened and has damages (i.e., drywall cracking, broken window, etc.), who is responsible?
This is where FOB comes into play!
FOB stands for "free on board" or "freight on board" and is a designation used to indicate when liability and the responsibility of transporting goods are either on the seller or the buyer.
If the freight on board is indicated as FOB Delivered—the seller or shipper will be wholly responsible for all the costs involved in transporting the consignment.
Where the FOB terms of sale are indicated as FOB Origin—the buyer is responsible for the costs involved in transporting the goods from the seller's warehouse to the destination.
FOB does not define the ownership of the cargo, only who has the shipping cost responsibility.
BASE4 Is Here to Help!
As a developer, you ought to learn exactly who is responsible for your units if unexpected problems occur while on the road to your job site. You need an AE firm that can assist you with all the processes that come along the way while being experts in prefab/modular construction. We will guide you every step of the way!
Check out STONEPILEllc—The Online Construction College, the only institution of higher education dedicated 100% to construction innovation and education.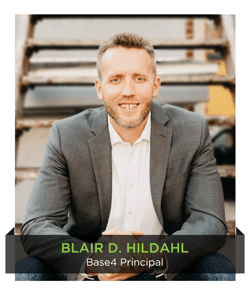 Thank you,
Blair Hildahl
BASE4 Principal
608.304.5228
BlairH@base-4.com


Source:
1. https://corporatefinanceinstitute.com/resources/knowledge/other/freight-on-board-fob/