Reading Time:
4
minutes
We have all seen the headlines! Lumber prices have dropped 50% in the last two months, reassuring everyone in the building sector. Does this mean the lumber packages for your next project will be 50% cheaper? The answer might surprise you; read on.
Lumber dropped about 5% week-over-week in July, trading at $650 per thousand board feet.
Following the week ending July 16, 2021, the wholesale price of softwood lumber was $760 per thousand board feet—down $651 from one month ago when it was $1206—a 54% drop!
If the cost of lumber is down, is my building cheaper now?
As lumber prices drop sharply, there is still a long lag time before these price reductions reach builders.
Homebuilders and remodelers begin to get price relief once mill prices have substantially decreased for an extended period and/or stabilized.
The length of the waiting period depends on several factors, including builder size, supplier size, and the specific builder-supplier relationship.
Construction costs have not gotten cheaper!
Framing Lumber is just one piece of building with wood. Other materials like sheathing/OSB, have not seen these drops—they have been increasing. According to NAHB's latest estimates, the price tag for some products like OSB Composite remains high.
Ultimately, it could take a few weeks to a couple of months after the initially reported price decline for builders to enjoy price relief.
Prefab and Modular are still your best options.
Construction experts have been searching for ways to innovate and improve the building process to adjust to material shortages and build better, faster, and cheaper.
Developers need design partners who understand how to create efficient and high-quality spaces with affordable construction options using industrialized construction methods. We are helping developers across the country rethink the way buildings get built.
---
Developers are trying to find better ways to build.
BASE4 is here to help!
---
Here at BASE4, we are currently working with developers to help them determine the best direction to go on their project based on its schedule, budget, and program. We can help developers embrace modular technology and all kinds of prefabricated methods and products.
Check out STONEPILEllc—The Online Construction College, the only institution of higher education dedicated 100% to construction innovation and education.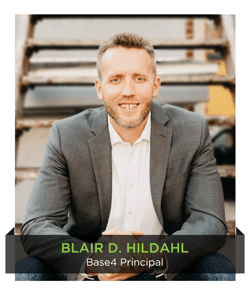 Thank you,
Blair Hildahl
BASE4 Principal
608.304.5228
BlairH@base-4.com


Source:
1. https://www.ocregister.com/2021/07/13/lumbers-reversal-2021-gains-gone-as-demand-cools/
2. https://www.mahoningmatters.com/local-news/lumber-prices-dropping-after-soaring-during-covid-whats-that-mean-for-building-costs-3940439