Reading Time:
3
minutes
We are currently facing an imbalance between supply and demand. Rising building materials costs and low inventory have caused the price of an average, new single-family home to increase by $62,300 since April of last year. Skyrocketing prices mean people cannot afford to buy homes, driving down the pace of recent home sales. Will this alarming trend continue? Read on?
According to Freddie Mac:
The US Housing Market is 3.8 million single-family homes short of what is needed.
Housing demand is up 52% compared to 2018's shortfall. The exploding demand has led buyers to desperately bid up available properties, sending home prices soaring, affecting property sales, and boosting multifamily rental projects.
The Wage Gap and the Need for Rental Properties
The economic recovery is gaining momentum, but there are still industries that are not 100% afloat, increasing the wage gap for workers in different sectors. Since the U.S. has been facing an affordable housing crisis for over a year now, there is a shortage of 6.8 million rental homes for low-income renters. There is a need for more rental properties in the Affordable Housing Market!
What Can You Do?
Apply Industrialized Construction (IC) Methods

IC combines the best of prefabrication, automation, AI, factory robotics, and DfMA.
Using DfMA, factory-built parts, pods, and units can be delivered to construction sites with higher quality, more predictable timeframes, and fewer laborers, reducing construction costs and speeding up the end product.
Build Affordably with Horizontal Apartments

Rising construction costs for single-family homes plus increased demand for suburban rentals have inspired a new trend—the horizontal apartment.
Horizontal multifamily buildings tend to be popular in places where there's potential to acquire more land, giving the feel of the single-family home community without the high price tag.
Developers need design partners who understand how to create an efficient and high-quality living space with affordable construction options using industrialized construction methods. With experience all over the country, our designers will help you achieve your project's goals.
Don't hesitate to contact us, and we can share our experiences and offer a cost-effective design solution for today's changing market.
We stay on the cutting-edge of all thing's construction. Check out STONEPILEllc—The Online Construction College, the only institution of higher education dedicated 100% to construction innovation and education.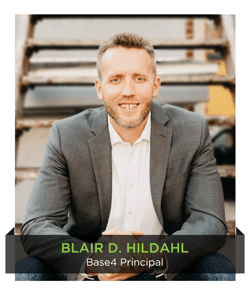 Thank you,
Blair Hildahl
BASE4 Principal
608.304.5228
BlairH@base-4.com


Source:
1. https://www.census.gov/construction/nrs/pdf/newressales.pdf
2. https://www.census.gov/construction/chars/highlights.html
3. https://www.noradarealestate.com/blog/housing-market-predictions/
4. https://reports.nlihc.org/gap