Reading Time:
4
minutes
Much has changed in the multifamily market due to COVID-19, including apartment sizes, amenities, and moving trends, but how do rental rates continue to change? Now four months into 2021, we notice the fluctuation of rental rates even within the same city.
Apartments experienced an unprecedented bifurcation of rental rates over the past year, showing extreme differences among neighborhoods just a few miles from each other.
The COVID-19 pandemic affected performance across all sectors in 2020 – and the rental market was no exception. Overall, 2020 saw rents plummet across the country and shifts in rent prices that dropped dramatically in the country's most expensive cities and went up in generally cheaper mid-sized cities.
Rents continue to be down considerably in historically expensive, coastal cities from a year ago. Simultaneously, rents in historically cheaper cities throughout the Midwest and Southwest are up considerably from a year ago.
Why Has This Happened?
This change was mainly brought on by the migration of people out of larger cities last year due to the pandemic. There have been more offers than demand in urban areas and vice versa in suburban areas.
Urban core submarkets have been particularly impacted by job loss in the past year. Offices have closed, and more employees are working from home, removing the location-specific attraction of downtowns.
Good news – Rents grew nationally for both 1 and 2-bedroom units in February, +1.1% to $1240 and +0.9% to $1501, respectively. Compared to a year ago, median 1-bedroom rent was up 1.8%, and median 2-bedroom rent was up 2.6%.
Get your design done right with BASE4!
Remember that you can build affordably with methods like Prefab, Industrialized Construction (IC), and more! It is time to harness the power of IC in these growing markets! At BASE4, we give you diverse floor plan options to find the perfect balance for your next project. We design apartments with affordable construction options using industrialized construction methods and suggest the right prefab methods for flexibility and speed-to-market.
Check out STONEPILEllc—The Online Construction College, the only institution of higher education dedicated 100% to construction innovation and education.
Also, don't miss a chance to attend Advancing Prefabrication 2021, a leadership conference dedicated to revolutionizing prefabrication and industrialized manufacturing approaches. Coming soon: June 15-17th, 2021.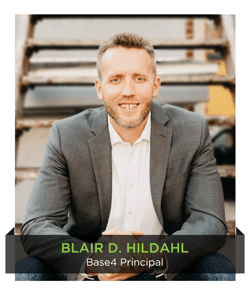 Thank you,
Blair Hildahl
BASE4 Principal
608.304.5228
BlairH@base-4.com