Reading Time:
3
minutes
Material shortages are a widespread concern for all U.S. industries—the multifamily building industry being one. According to the National Association of Home Builders (NAHB), the rise in lumber prices in the past year has added $35,872 to the price of an average new single-family home and $12,966 to the market value of an average new multifamily home.
Skyrocketing lumber prices—Framing lumber hits $1,600 per thousand board feet.
We are currently working with developers to help them determine the best direction to go (Wood vs Steel) based on each project's schedule, budget, and program—It might be time to consider cold-formed steel (CFS) as an option for your property.
The cost of construction materials are escalating, and developers are trying to find safer and better ways to build
Cold-Formed Steel (CFS)
A recent poll conducted by Construction Magazine Network revealed that 75% of contractors are interested in or are already pursuing alternative materials – including steel framing. Cold-formed steel framing offers architects and builders a range of features and benefits that all contribute to shorter construction times, lower material costs, safer structures, and faster revenue.
Thanks to the evolution of cold steel framing technology, it is possible to build structures using innovative construction techniques to work smarter, faster, and safer while minimizing construction costs and reducing the environmental impact of a building over its life.
We are helping developers across the country rethink the way buildings get built. BASE4 can help convert your building to CFS! 
We are experts in CFS.
We have connections with factories.
We can supply steel.
We can redesign quickly.
We offer all services in house:
Check out STONEPILEllc—The Online Construction College, the only institution of higher education dedicated 100% to construction innovation and education.
Also, don't miss a chance to attend Advancing Prefabrication 2021, a leadership conference dedicated to revolutionizing prefabrication and industrialized manufacturing approaches. Coming soon: June 15-17th, 2021.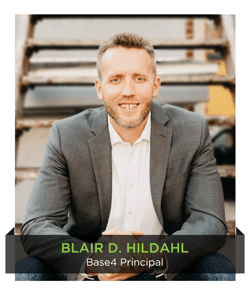 Thank you,
Blair Hildahl
BASE4 Principal
608.304.5228
BlairH@base-4.com


Source:
https://magazine.realtor/daily-news/2021/05/03/soaring-lumber-prices-add-36k-to-average-new-home-price