Reading Time:
4
minutes
Cold-formed steel framing is outperforming wood framing in the construction industry right now. With a rising demand for improved standards in quality, security, and performance in construction—cold-formed steel framing can be considered one of the best construction methods.
Lumber prices are too high—what can I do?
Lumber prices increased rapidly in 2020 due to significant shortages. Many are switching to cold-formed steel (CFS) framing and trusses for their projects. Studies show that builders can save up to 24% with steel framing. But what if my project is already designed with wood? No problem! Here we show you how a simple redesign can save you time and money.
Lumber prices are now up more than 170%. The NAHB estimates that this has added over $600,000 to the cost of a typical 100-unit apartment project.
Lumber commodity prices are expected to continue to be high well into 2021.
Here's a comparison of lumber vs. CFS pricing in 2020:
CFS is the way to go!
Builders and developers for both residential and nonresidential projects with wood framing are now finding an opportunity to switch to steel. Selecting a framing material for your project is one of the most important decisions to make. Framing accounts for about 20% of the total cost of the construction—that is why it's ideal to use a material proven to create a durable and reliable structure. Check out Faster Construction with Cold-Formed Steel. Using CFS cuts down costs in comparison to a typical wood structure.
It's Not Too Late to Consider Steel
Did you know that at BASE4 we are working with many owners to re-imagine wood-framed projects as CFS? Let us help you.
We are experts in CFS.
We have connections with factories.
We can supply steel.
We can redesign quickly.
We can utilize panelization to expedite construction schedules.
We can design the bearing walls, shear walls, and parapets of your building. Also, we give stud sizes, gauge, shape, track, and connection information to make sure the project runs smoothly.
Cost Benefits of CFS
CFS framing has a proven track record of providing cost-effective benefits over the entire construction cycle.
CFS has a significantly greater strength-to-weight ratio than wood, allowing for wider spans.
CFS does not twist, shrink, or bend.
There are lower call-back and maintenance costs associated with CFS.
Steel has generally more stable pricing.
CFS framing is non-combustible.
Keep watching this space for more on steel. Also, check out STONEPILE llc, The Online Construction College which trains students on the best and latest technologies in the industry.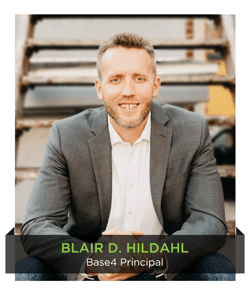 Thank you,
Blair Hildahl
BASE4 Principal
608.304.5228
BlairH@base-4.com


Source: