Reading Time:
5
minutes
Lately, we've talked a lot about multifamily products–this is where most of our work has been in the last year. We see an interesting trend popping up–over the last 4 weeks: a dramatic increase in the number of hotel projects moving again! It was certainly a rough 12 months for hotel development, but we see some great signs for hoteliers to get back in the game!
Weekly hotel occupancy in the U.S. has been rising recently regardless of its fall of 2.6 percentage points in the previous week, according to STR's latest data through April 17.
A total of 1,560 hotels with 304,257 rooms are currently in the pipeline across the US. Among the Top 25 Markets, Tampa (84.0%) and Miami (75.9%) experienced the highest occupancy levels.
Hotelier, What Should You Develop?
Extended-stay hotels in the U.S. performed better overall in 2020, giving hotel brands the confidence to increase that product offering in their portfolios.
61% of all rooms booked in 2020 were in extended-stay properties.
The hospitality industry quickly implemented elevated safety and hygiene procedures in the weeks and months after the COVID-19 pandemic was first declared in March 2020. Still, companies are likely to continue to improve their various healthy stay programs and partnerships in the new year as they look to not only assure guests but also separate themselves from the competition. What are some other elements to consider in your next hotel project?
Work-Friendly Rooms: With many travelers opting for longer stays, their trip might not be limited to leisure, and they'll be looking for a room they can work from comfortably while enjoying more privacy compared to the on-site business center.
Outdoor Spaces: Travelers feel safer spending time outdoors than in enclosed spaces when it comes to being in public.
Sustainability Programs: More travelers are looking to limit their impact on the environment and experience the local culture.
New Technology: With automated technology, you can personalize the stay for every guest.
Some trends that we have already seen in the hotel business have now become a source of competitive advantage. Those new hotel projects that do not consider digitalization, health & wellness features, sustainable procedures, or diversified products will lag behind other more visionary leaders.
We are very excited to see some hoteliers jump back in the game, and there were, of course, some that kept on building right through the pandemic. We wanted to highlight a few of those below:
*Photographs provided by Hotel Owners
Check out STONEPILEllc—The Online Construction College, the only institution of higher education dedicated 100% to construction innovation and education.
Also, don't miss a chance to attend Advancing Prefabrication 2021, a leadership conference dedicated to revolutionizing prefabrication and industrialized manufacturing approaches. Coming soon: June 15-17th, 2021.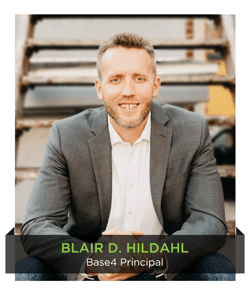 Thank you,
Blair Hildahl
BASE4 Principal
608.304.5228
BlairH@base-4.com


Source: