Reading Time:
3
minutes
If you are thinking of developing a Horizontal Apartment, you have probably thought about which community amenities to include for the overall project. It's the era of change in multifamily housing design, and a few updates to the standard multifamily formula could drive up rent, increase occupancy, and lease-up, and ultimately get you the best return on investment (ROI).
A couple of weeks ago, I mentioned some essential Apartment Amenities that are currently trending in the multifamily market. Here are some others to think about if you want to boost your development:
Remember that current and potential residents want amenities that cater to and cultivate their way of life—on demand.
We know that fitness and wellness amenities are both the most common and most in-demand amenities right now, but did you know that the second most in-demand amenity for multifamily projects is the outdoor space? Rooftop decks or patios, firepits, grill areas, community gardens, and walking paths provide residents a shared space where they can host small gatherings, meet neighbors, or relax.
Also consider ground- and second-floor mezzanine amenities that provide activities as well as direct access to the street. By adding operational windows and doorways to the world beyond, these areas can create the feel of open space without adding square feet.
Developers need design partners who understand how to create an efficient and high-quality living space with affordable construction options using industrialized construction methods. With experience all over the country, our designers will help you achieve your projected goals and ROI.
Check out STONEPILEllc—The Online Construction College, the only institution of higher education dedicated 100% to construction innovation and education.
Also, don't miss a chance to attend Advancing Prefabrication 2021, a leadership conference dedicated to revolutionizing prefabrication and industrialized manufacturing approaches. Coming soon: June 15-17th, 2021.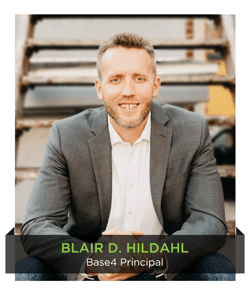 Thank you,
Blair Hildahl
BASE4 Principal
608.304.5228
BlairH@base-4.com


Source:
1. https://www.5280.com/2020/11/10-new-trends-in-multifamily-housing-design/