Reading Time:
5
minutes
With low lumber prices, many developers are moving towards wood-framed construction, where you will come across two main floor framing systems: I-Joists & Wood Trusses. Each floor system has its unique differences. The system you choose will significantly impact your project's overall design and pricing. Both framing systems offer benefits and drawbacks. Read on to find out more!
I-joists
I-joists are strong, lightweight, "I" shaped engineered wood structural members that meet demanding performance standards. I-Joists could be manufactured in a wide range of depths ranging from 9 ½″ to 24″.
---
Wood Truss
A wood truss is a structural frame that relies on a triangular arrangement of shorter lengths of lumber, transferring the loads to reaction points. Wood Trusses are typically spaced at 12″, 16″, 19.2″, and 24″ on center, with 16″ being the most common and 12″ achieving the most significant span.
Elements to consider are:
MEP Coordination:
• Wood Floor Trusses are generally better (than I-Joists) for running MEP components such as HVAC ducts, electrical cables/conduits, domestic water, sanitary, and sprinkler piping through the truss openings.
Floor To Floor Heights:
• Open web floor trusses can add height to the building because they are typically used for longer spans, thus resulting in a deeper depth. However, this can be mitigated if ductwork can be run between the joists versus below, which is required with I-joists.
Loads:
• Open web floor trusses typically allow for footings and bearing walls to be along the long exterior wall and corridor walls, resulting in fewer footings and bearing walls overall, but this depends on the project design.
• Open web trusses with longer spans can result in less structural steel over open areas than I-joists.
Insulation:
• Trusses must be compartmentalized, filled with insulation, or sprinkled, affecting the project's overall cost. Most have sprinklers now and still require insulation per IBC 718.2.
• I-Joists require less insulation due to less depth.
IIC Ratings/Sound Insulation:
• In almost all conditions, resilient channels will be required on the underside of the Trusses and I-Joists. Due to the increased air cavity in the trusses, the IIC performance is better.
Spans:
• Trusses enable the construction of longer spans compared to I-Joists.
Site Considerations:
• I-Joists are much easier for the contractor to handle and install, as Trusses require a crane to lift them into place.
Cost:
• The price of these systems varies depending on the depth, width, wood species, length, and transportation costs to the building site. The selection of which of the two to use is a decision that has far-reaching cost implications, including insulation, steel framing, and foundation costs. Therefore, more than a simple A vs. B cost comparison would be required. Furthermore, it's important to note that these costs vary by location and are influenced by factors such as suppliers and manufacturers.
• In the last 24 months, 70% of our projects went with Wood Trusses vs. 30% with I-Joists.
One last thing to consider is the framing direction. We'll touch on this next week.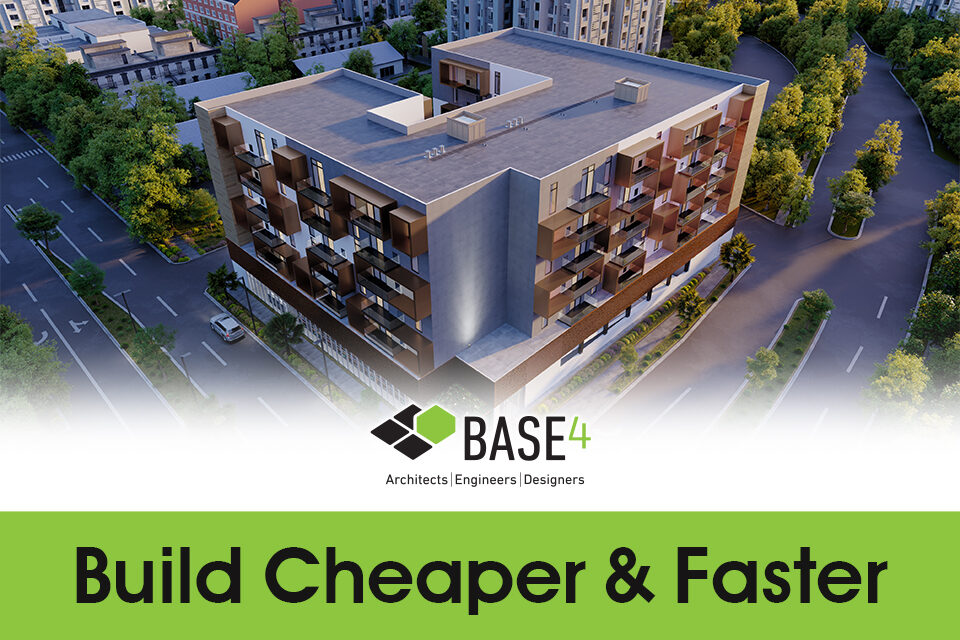 We Helps Developers Build Cheaper & Faster
We understand the market and are committed to helping developers and GCs navigate these challenging times. We believe in a PRODUCT mindset—bringing standardization and manufacturing principles to the AEC industry. We help developers, general contractors, and factories find better and cheaper ways to build through innovative technology, forward-thinking design, and offsite manufacturing.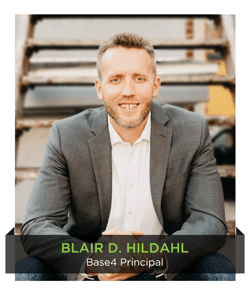 Thank you,
Blair Hildahl
BASE4 Principal
608.304.5228
BlairH@base-4.com