Reading Time:
4
minutes
The hotel sector is one of the most important industries worldwide. There's no denying that the hospitality industry has been working through some rough waters in the past few years, but things started to change. Read on.
The Hospitality Market
Hotel real estate fundamentals improved across the board year-over-year in last year Q4. Demand increased by 3.6%, occupancy gained by 3.6%, revenue per available room (RevPAR) rose by 16.2%, and the average daily rate (ADR) grew by 12.1%.
Southern markets remained the strongest performers relative to 2019. RevPAR in core urban markets, which had lagged, grew the fastest on a year-over-year basis.
Hotel wage growth was roughly 37% more than the national average wage growth near the end of Q4. Labor shortages could result in further wage pressure.
RevPAR for all location types exceeded 2019 levels in Q4 2022, with resort and interstate hotels posting the strongest relative growth.
How It Is Now
According to STR's P&L data for 2022, total U.S. hotel revenues, profits, and labor costs reached an all-time high. With more supply in the market, the key profitability metrics each came in lower than their pre-pandemic comparable on a per-available-room basis.
According to 2022 data from STR, the U.S. hotel industry reported average daily rate (ADR) and revenue per available room (RevPAR), which were the highest for any year on record. In addition, the recovery Revpar saw an almost 17% jump in 2022 from 2021, projecting a positive outlook on the market if hoteliers can work through their current operation labor shortage.
Maybe you've already got plans for your next hotel development, or perhaps you're looking for a unique angle for the next big project. BASE4 is here to help!
Here at BASE4, we are excited to be a part of this trend and look forward to assisting our clients in developing new properties. Our team is here to guide you in the development of these incredible hotels.
Here's a highlight of some of our hotel projects:
What an honor to be part of this incredible event, this time as a sponsor! This March 21-23, we are once again attending the Hunter Hotel Investment Conference. If you have time and want to chat, stop by our booth, and let's discuss your next development!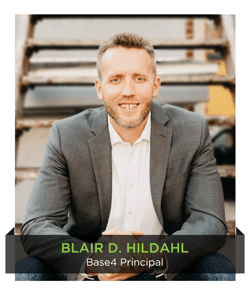 Thank you,
Blair Hildahl
BASE4 Principal
608.304.5228
BlairH@base-4.com