Reading Time:
3
minutes
By now, you have heard the phrase "modular construction" all over the place.  Still many struggle to understand what modular is all about. Today's newsletter begins a new series in which I address different aspects of modular construction every week.
Let's begin with some of the basic benefits and challenges of modular:
Modular construction can be two different types: temporary container structures and volumetric modular buildings.

It's the latter that is creating waves in the AEC industry.

Volumetric modular construction can simplify the construction process by utilizing prefabricated factory-manufactured building units, such as bathroom pods and entire rooms.
Units are designed and furnished on a factory production line, shipped to the site, and connected to the structure.
Modular construction has been available for years and remains popular in Europe and Asia–thanks to its many benefits.
In the United States, modular construction was met first with mixed reviews due to potential complexities and unfamiliarity, but lately, designers, general contractors, and developers have begun to embrace this technology for good.
Modular construction can be a great fit for any of the following sectors due to its repetitive construction processes:

Hotels
Multi-family
Senior living
Student housing
It is important that developers consider cost/benefit analyses before determining whether and how modular construction may benefit each individual project.
This video featuring an initial phase of modular construction is a great trailer to our upcoming series on this topic.
With that said, there are many layers to the modular construction industry, which can be confusing. In the following newsletters, you will begin to uncover the technical and business aspects of volumetric modular construction.
If you have any questions in the meantime, feel free to get in touch!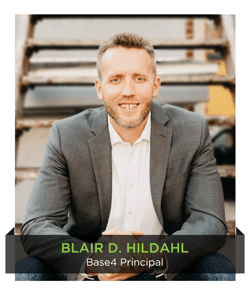 Thank you,
Blair Hildahl
Modz4 Principal
608.304.5228