Reading Time:
4
minutes
As hotel and multifamily designers, we often get asked about the methods we see in construction that can reduce project costs and time or bring added value to a project. Unfortunately, framing direction is often overlooked when selecting between I-Joists and Trusses. Still, selecting either can affect the coordination of multiple disciplines, delivery dates, construction costs, and more. Read on!
With traditional wood framing using either Trusses or wood I-Joists, there are two primary methods:
Floor Framing Parallel to Corridor
Framing spanning from demising wall to demising wall –  I-Joists are almost always used exclusively in this scenario given the shorter spans. Please note: Floor trusses do sometimes span in this direction when used in Type 3 Construction (Wood-Framed combustible).
Floor Framing Perpendicular to Corridor
Framing spanning from the exterior wall to the corridor wall – I-Joists are rarely used in this condition given the typical span lengths. Floor trusses spanning from exterior walls to corridors can reduce the need for steel beams in open areas.
The more cost-conscious developers and builders often prefer to utilize framing from demising wall to demising wall for two primary reasons:
Reduced Building Height – When running framing parallel to the corridor, you limit the length of the floor framing spans. This approach keeps floor depths to a minimum and helps keep floor-to-floor heights as low as possible. A decreased building height means reduced cost on exterior cladding. This is also beneficial in areas where local zoning ordinances restrict the maximum building height.
Reduced Firestopping Requirements – Because framing members are spaced more closely and can result in more solidly "blocked-off" compartments (I-Joist), the need for fire-stopping is significantly reduced or eliminated.
With the above in mind: why any builder should consider framing floors in the opposite direction? Two of the main benefits developers should consider:
Reduced Building Length – When demising walls are not bearing walls, they can be 2×4 studs instead of 2×6 studs, saving 2" on every demising wall. This also reduces the overall building length, in some cases, by several feet.
Improved Sound Transfer – With this method, joining room joists do not share bearing points or blocking. This means the structure-borne sound is better controlled from room to room and from room to corridor. In addition, since demising walls are not bearing, they can continue to the floor above. (Instead of stopping at the truss/joist bearing height). The tested sound assembly will now run from the floor through the ceiling to the deck above, offering a better sound barrier between rooms.
In the wide range of projects we worked on last year across the US, the vast majority utilized framing from demising wall to demising wall, as this is the more traditional (and typically cheaper) option. With that said, we encourage developers to investigate the benefits and tradeoffs of each option to determine which is the right fit for their project.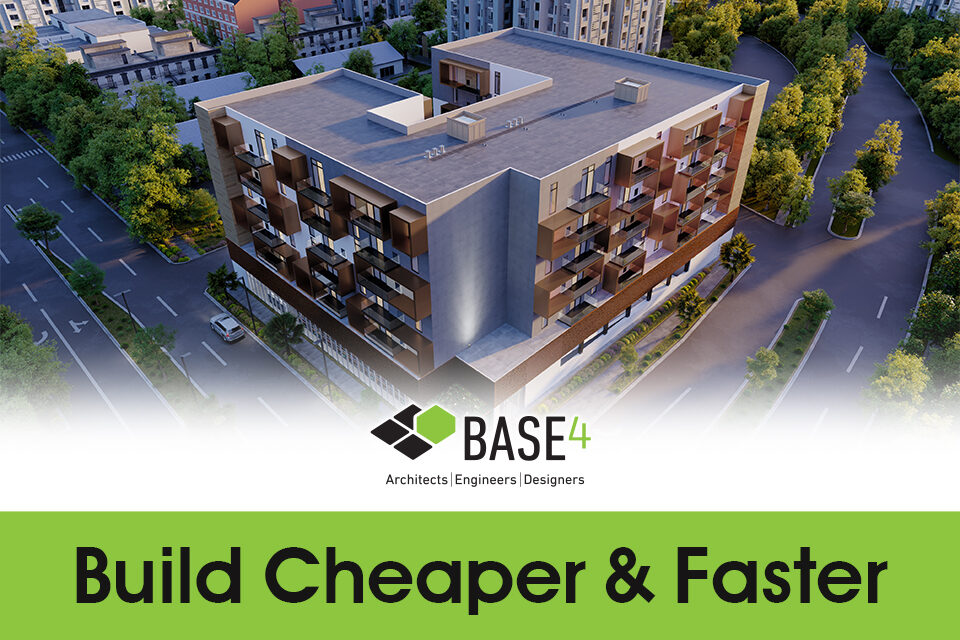 We Helps Developers Build Cheaper & Faster
We understand the market and are committed to helping developers and GCs navigate these challenging times. We believe in a PRODUCT mindset—bringing standardization and manufacturing principles to the AEC industry. We help developers, general contractors, and factories find better and cheaper ways to build through innovative technology, forward-thinking design, and offsite manufacturing.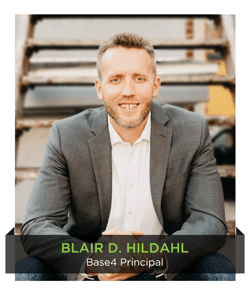 Thank you,
Blair Hildahl
BASE4 Principal
608.304.5228
BlairH@base-4.com