Reading Time:
5
minutes
When it comes to construction projects, every detail matters. However, one often overlooked aspect is the water heater system. Traditional water heaters can take up valuable space and are prone to leaks and inefficiencies. That's where tankless water heater systems come in. Want to know more? Read on!
These innovative systems can provide hot water on demand without needing a bulky tank, making them a perfect solution for construction projects with limited space. Today we'll explore the benefits of tankless water heaters and discuss how they could be the ideal fit for your project needs.
How does it work?
The water flows through a heat exchanger inside the tankless unit. The heat exchanger is a series of coils powered by electricity, natural gas, or propane. The heat exchanger instantly heats the water to your desired temperature.
The Benefits:
Reduced Legionella Concerns – Since a tankless system does not store large quantities of hot water, the risk of Legionella bacteria is significantly reduced.
TMV Not Required – A TMV (thermostatic mixing valve) is not required since there is no tank. The individual water heater setpoint can be set according to the required water temperature.
Redundancy – Tankless units can be divided into groups, with one group serving rooms (120F) and another dedicated to the kitchen and laundry facilities (140F). Also, if one of the units breaks down, the system only takes a nominal reduction in capacity and can continue to operate while the other unit is being serviced. This process differs from the typical tank system, where losing one unit may result in a 20% reduction in capacity.
On-Demand Heating –  Reduced wait time for hot water at the fixtures compared to tank-type systems.
Space-Saving Design – Typical tankless water heaters take about 80 percent less space than bulky conventional tanks.
Drawbacks:
High initial cost (both for the unit and installation).
A large number of water heaters is needed for a higher fixture count, which may require a hybrid system (tankless heaters with additional storage tanks).
Tankless water heaters require maintenance at least once a year.
Types of Tankless Water Heaters
Gas Tankless Water Heaters:
These burn propane or natural gas to heat the water through the system. This heater category can be split into two groups, including non-condensing and condensing.
The Benefits:
Flow Rate – Gas water heaters have a greater flow rate than electric heaters. They can heat up to 8 GPM and more in warmer climates.
Cost – Gas heaters are 10 to 20 percent less costly to operate than electric heaters.
---
Electric Tankless Water Heaters:
These don't rely on a heat exchanger. Instead, the water rapidly heats when it flows directly through the electric heating element inside the tankless water heater.
The Benefits:
Cost – Electric tankless water heaters are less costly than gas tankless heaters.
Efficiency – Electric tankless water heaters are more efficient than gas tankless water heaters.
---
Did you know: In hotels with high demand (more than 100 keys), most hotel brands typically prefer hybrid systems, which refers to a tankless water heater with additional storage tanks.
BASE4 | Your MEP Experts!
Understanding and choosing the best system for a project can be challenging–that is why BASE4 is here to help. We understand the market and are committed to helping developers and GCs navigate these tough times. We help developers, general contractors, and factories find better and cheaper ways to build through innovative technology, forward-thinking design, and offsite manufacturing.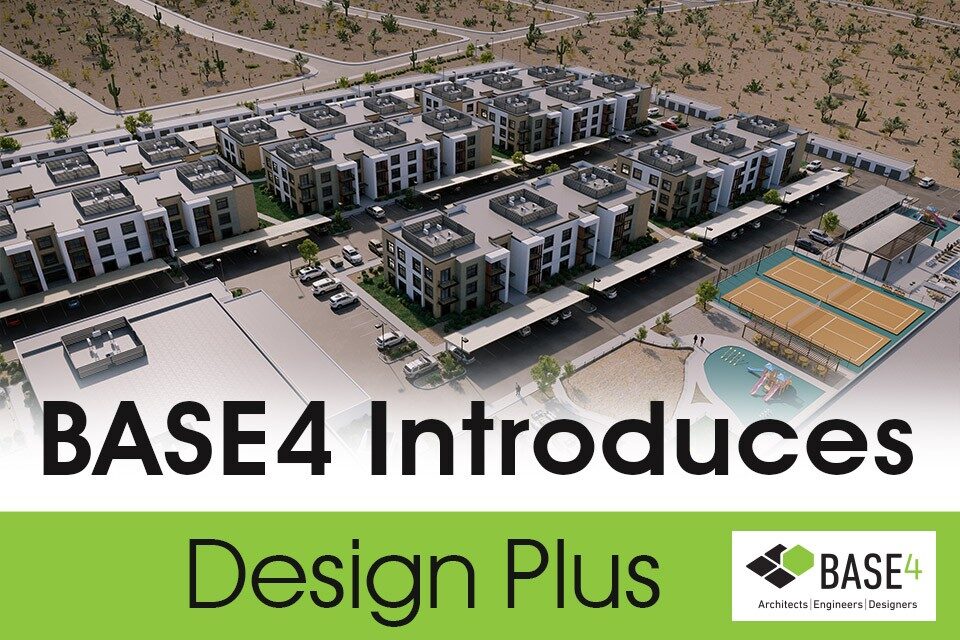 We perform all services in-house, including architecture, structural engineering, MEP engineering, interior design, 3D BIM visualization, and construction administration. In addition, the BASE4 team has worked around the globe, providing a wide range of expertise in quality standards, specifications, and international best practices for design.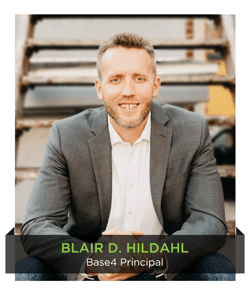 Thank you,
Blair Hildahl
BASE4 Principal
608.304.5228
BlairH@base-4.com