Reading Time:
3
minutes
Are architects the reason for high prices in the construction sector today? Architects charge big, but who can blame them? They are in a service industry, incentivized to design uniquely beautiful projects. The more time spent on a project, the more creative and unexpected—the better, right?
With high architectural prices and designs that do not consider current construction prices, owners' costs are skyrocketing, making the building of affordable housing out of reach.
But is this what the U.S. needs the most right now?
More unique, more artistic buildings? No!
Every city in America needs the exact same product: workforce and market-rate housing. Home prices have continued to surge despite higher mortgage rates and a slight increase in housing supply. Unfortunately, every one of these projects is being designed like a snowflake with an architect's best interest (i.e., more artistic, more unique), often not aligned with those of a developer or what the market demands!
The U.S. needs more affordably built projects. We need architecture to meet the demand for CHEAPER and FASTER products, those that housing developers can afford to build!
Here's what we need from our architects:
Design with a developers objective in mind (cheaper, faster, better)
Build products the market needs
Standardize designs to maximize efficiency
Innovate design concepts that maximize prefabrication
Leverage technology in design for better projects
Communicate clearly among engineers, designers, and construction PMs
BASE4 is here to help!
We understand the market and are committed to helping developers and GCs navigate these challenging times. We believe in a PRODUCT mindset—bringing standardization and manufacturing principles to the AEC industry. We help developers, general contractors, and factories find better and cheaper ways to build through innovative technology, forward-thinking design, and offsite manufacturing.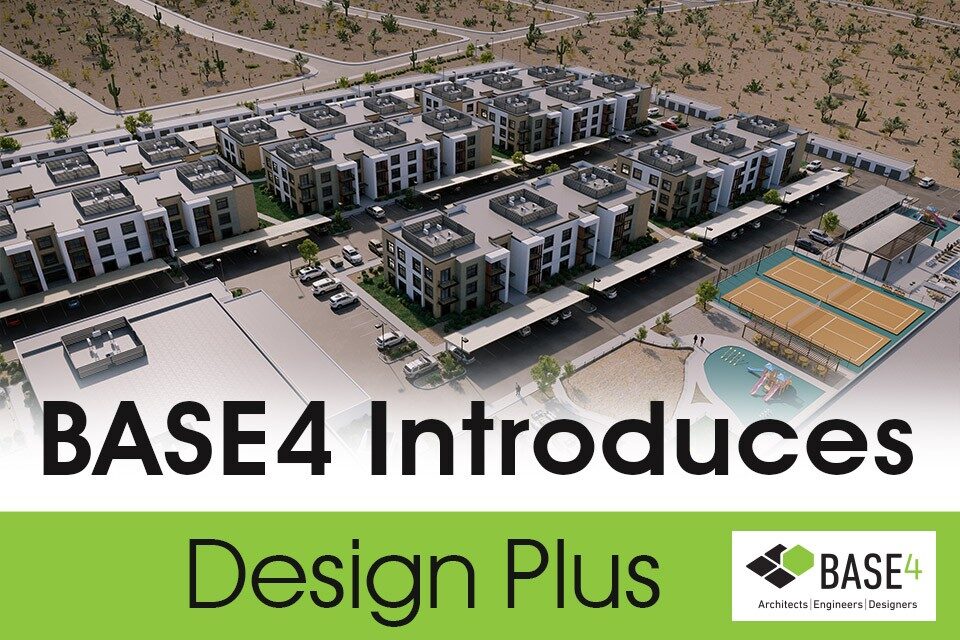 BASE4 has a product-centered approach using 100% Revit design. We perform all services in-house, including architecture, structural engineering, MEP engineering, interior design, 3D BIM visualization, and construction administration.
Ready to think differently?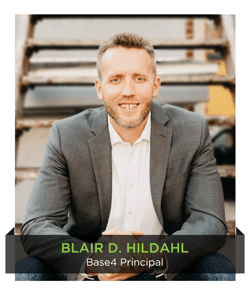 Thank you,
Blair Hildahl
BASE4 Principal
608.304.5228
BlairH@base-4.com