Reading Time:
4
minutes
The rise of remote work has substantially affected where and how people live, as seen in the changing relationship between housing and commute times. Homebuyers have placed greater importance on affordability and space than proximity to work. Where's everyone going? Read on.
Suburban housing markets are seeing high demand and rapidly rising prices, forcing some buyers to return to nearby metros.
Zillow reports that the typical U.S. suburban home gained $66,490 in value during the year, causing some buyers to search for housing in the city. Some buyers are returning to urban markets as suburban home prices rise to new heights.
Did you know: Gen Z surpasses millennials as the largest renter cohort dominating the multifamily market, which comprises 42% of all CRE sales since the pandemic.
The Top Markets Are All in the Sun Belt and West!
According to NAR's Commercial Real Estate Metro Market Conditions Index for the first quarter of 2022, Florida held the top five hottest commercial real estate metro markets: Orlando, Miami, Palm Beach, Fort Lauderdale, and Fort Myers.
*The Commercial Real Estate Metro Market Reports provide information on the multifamily, office, industrial, retail, and hotel property markets in 390 metropolitan areas or portions of these areas.
Nationally, the median rent price is up 16% year-over-year, and in some cities rent growth is more than double that. Renters who are apartment hunting now must contend with this affordability crunch as well as a competitive rental market with historically low vacancy rates. Renter migration has also been impacted by one of the most significant societal shifts brought about by the COVID pandemic, the widespread adoption of remote work, which has allowed some workers to pursue longer-distance moves.1
BASE4 is Here to Help!
With people on the move, developers have a unique opportunity to dive into new markets in the top destination areas. But construction costs are high, especially with rising lumber costs. You need design partners who understand how to create an efficient and high-quality living space with affordable construction options using industrialized construction methods. With experience all over the country, our designers will help you achieve your project's goals.
Multifamily Apartments in Clermont, FL
BASE4 has a product-centered approach using 100% Revit design. We perform all services in-house, including architecture, structural engineering, MEP engineering, interior design, 3D BIM visualization, and construction administration.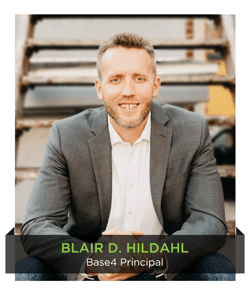 Thank you,
Blair Hildahl
BASE4 Principal
608.304.5228
BlairH@base-4.com


Source:
1. https://www.apartmentlist.com/research/apartment-list-renter-migration-report-2022-q1