Reading Time:
4
minutes
Homebuyer migration patterns continue to change. We are aware that affordability and job opportunities have always been important factors of migration. Now, according to the latest Home Building Geography Index (HBGI) released by NAHB, Residential construction continues to shift toward the suburbs and lower-cost markets, especially in the multifamily sector.
Multifamily residential construction grew by 14.3% in small metro urban cores and 25.5% in small metro suburban areas in the second quarter.
Multifamily construction posted double-digit percentage gains in small metro core and suburban areas, while large metro areas experienced a decrease in multifamily building activity.
According to the U.S. Census Bureau, the seasonally adjusted annual rates for multifamily permits (which include both apartments and condominiums) were up 19.7% from July and almost 53% from August 2020 to 632,000 units.
BASE4 Is the Right Multifamily Partner!
Here at BASE4, we stay up to date on the latest trends. Last year we noticed that the multifamily sector survived 2020 better than most other sectors with market declines far less than in previous recessions. Now we are helping developers rethink the way buildings get built.
2021 Forecast | Multifamily Outlook Looks Good!
2020 was a tough year for the Commercial Real Estate (CRE)…
Multifamily Is Booming — Is Modular The Answer?
The housing crisis is not slowing down, and developers continue…
It's the era of change in multifamily housing design, and BASE4 is here to help! Don't hesitate to contact us, and we can share our experiences and offer a cost-effective design solution for today's changing market.
Take a look at some of our latest multifamily projects:
---
Check out STONEPILEllc—The Online Construction College, the only institution of higher education dedicated 100% to construction innovation and education.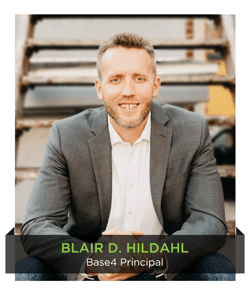 Thank you,
Blair Hildahl
BASE4 Principal
608.304.5228
BlairH@base-4.com


Source
1. https://nahbnow.com/2021/09/fastest-home-building-activity-continues-in-suburban-exurban-communities/
2. https://eyeonhousing.org/2021/09/q2-2021-hbgi-multifamily-suburban-shift/